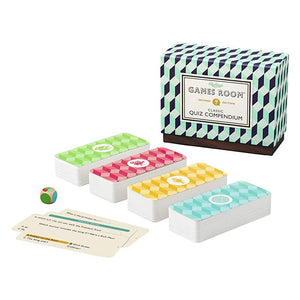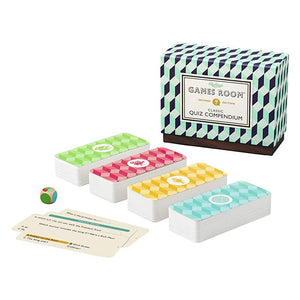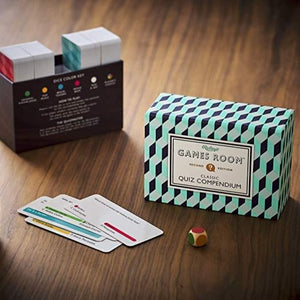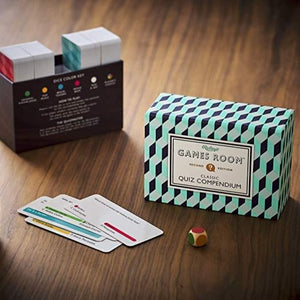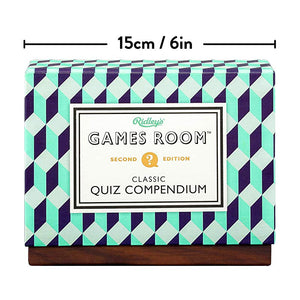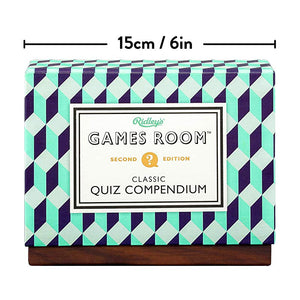 On Sale
Classic Quiz Compendium Set with 4 Trivia Quiz Decks Ridley's
 Trivia buffs, it's your time to shine...
Complete with four trivia quiz decks, this classic quiz Compendium set has everything you need to battle with your friends and family.

Blitz your way through questions on Cinematic knowledge, brain teasers and music. Perfect for playing in large groups, at a party social gathering or Christmas dinner table!

Fun, fast-paced and easy to pick up, this really is a crowd pleaser (so long as you're not a sore loser...)
Description 2.5 x 4.75 x 6 inches. Material: Paper, card, plastic. Set includes 70 individual game cards for each of the 4 different categories - general knowledge, movie buff, brain teasers and pop Music - decision die, and instructions.
Not for children under 3 yrs due to small parts.
Ages: 16 years and up