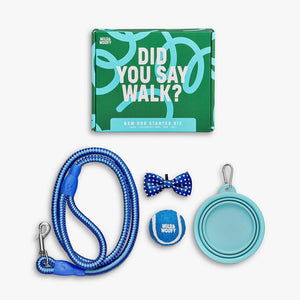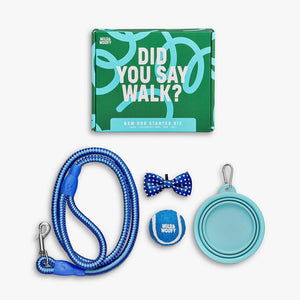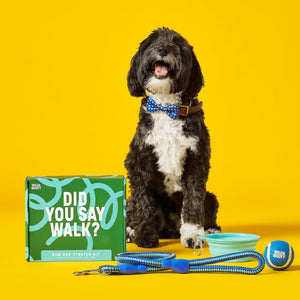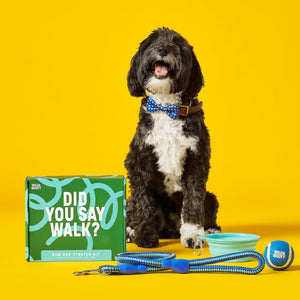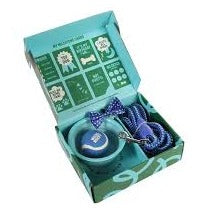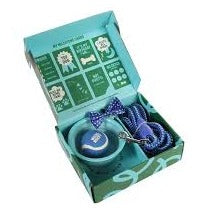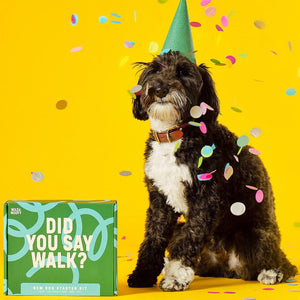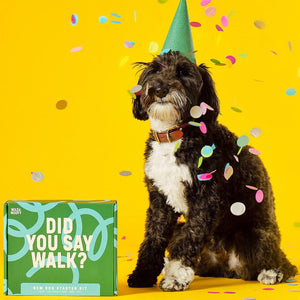 On Sale
New Dog Starter Kit Pet Gift - Includes Lead and Accessories
Whether you've just added a new four legged friend to the family or you're looking to celebrate someone else's furry addition, the New Dog Starter kit is the perfect gift.
This amazing kit comes complete with a beautiful blue lead, strong and sturdy enough for even the most boisterous pup out there, as well as a ball, a cute as a button bow tie and a collapsible bowl to ensure your four legged friend is hydrated at all times.
This is quite possibly the cutest gift and we guarantee one that will go down a storm when found under the Christmas tree.
They say you can't teach an old dog new tricks but you can dress them up in a new bow tie and play fetch with a new ball!
Description Box contains Collapsible Bowl, Tennis Ball, Spotted Bow Tie and Rope Style Dog Lead. 22.86 x 18.42 x 6.99 cm; 460 Grams.