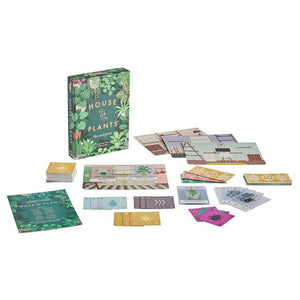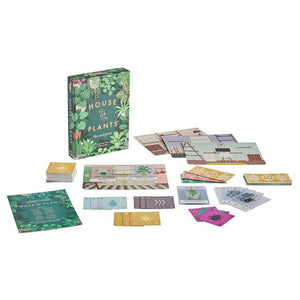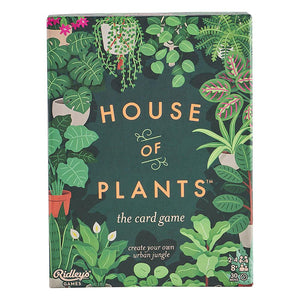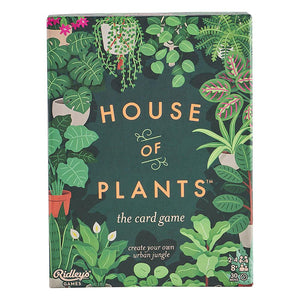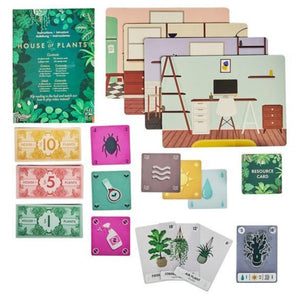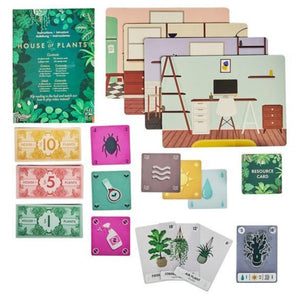 On Sale
Card Game House of Plants
Are you a botanist? A horticulturalist? Or perhaps better still, are you looking for the perfect present for someone who falls into one of those categories? Then have we got the ultimate gift for you! Check out the awesome House of Plants Game! The aim is to fill your room with an assortment of different plants to create as vibrant a look as possible but it doesn't end there - you've then got to keep the plants alive to win points. Give them water, sunlight and even humidity to win the game. 
Presented beautifully in a forest style, green box - it's the perfect gift for plant lovers everywhere.
Description 20 x 15 x 5 cm; 400 Grams. 20 transparent plant cards, 80 resource cards, 4 player mats and 60 money notes. 2-4 players. Ages 8+. 30 minutes average gameplay.