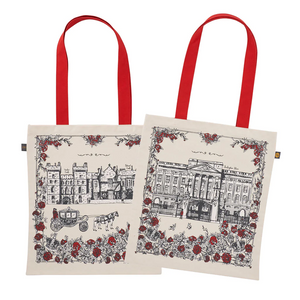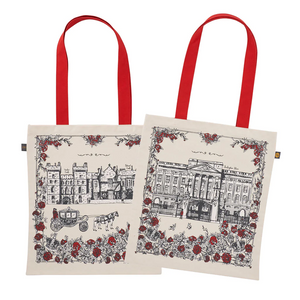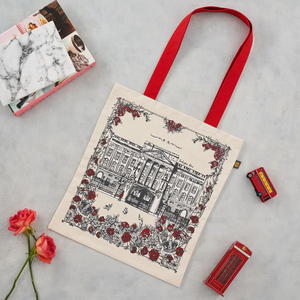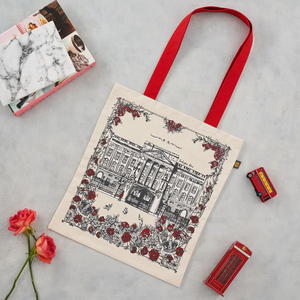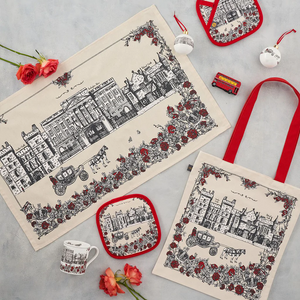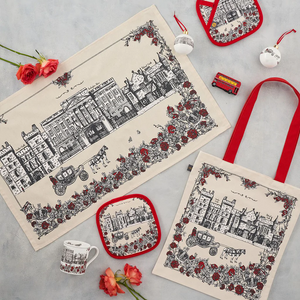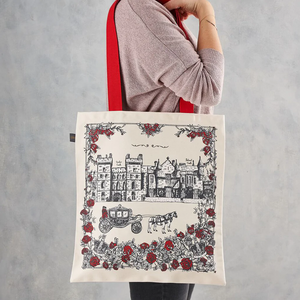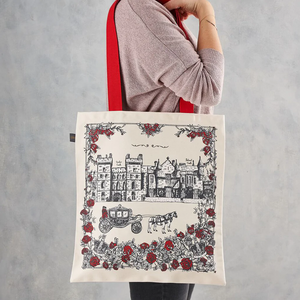 On Sale
British Palaces Canvas Bag Windsor Castle Buckingham Palace
For a tote bag that is fit for royalty, look no further than this.
Elegantly designed by London-based designer, Victoria Eggs, this tote bag is regal and royal. It depicts both Buckingham Palace and Windsor Castle.
Complete with illustrations of the rose, daffodil, thistle and shamrock, Gold State Coach and corgis, it's a right royal affair!
The perfect size for fitting in all of your shopping, books or even your laptop, this bag is ideal for everyday use.
Description 48 x 76 cm. Material: Unbleached canvas. Special Care: Machine washable, max 40 degrees celsius. Turn inside out before washing.