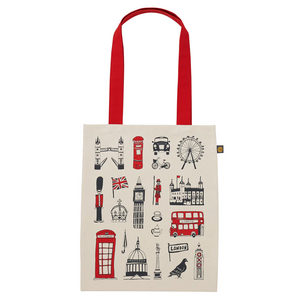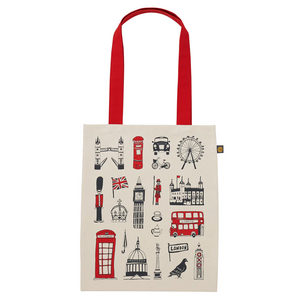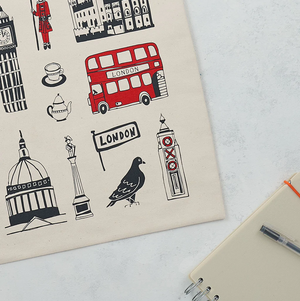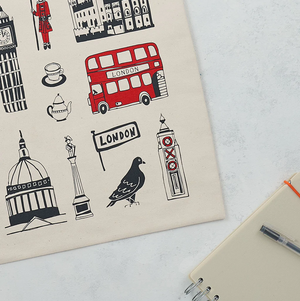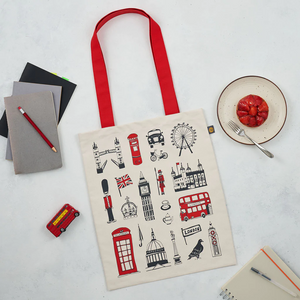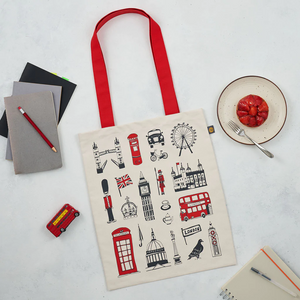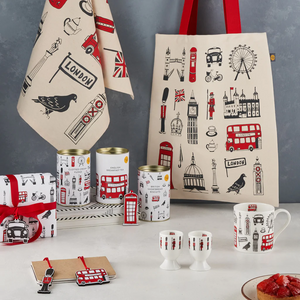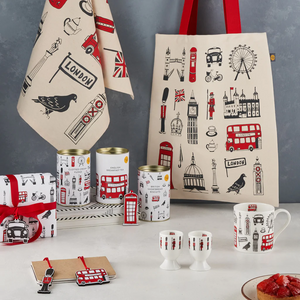 On Sale
London landmark Canvas Bag Big Smoke Victoria Eggs Red
Carry a little bit of London with you, wherever you go, with this tote bag.
Whimsically designed, it features beautiful hand-drawn illustrations from London-based designer, Victoria Eggs.
The canvas tote bag is emblazoned with illustrations of pigeons, London landmarks and, of course, The Brand Academy's very own home, the OXO tower.
The perfect size for fitting in all of your shopping, books or even your laptop, this bag is ideal for everyday use.
Description 48 x 76 cm. Material: Unbleached canvas. Special Care: Machine washable, max 40 degrees celsius. Turn inside out before washing.