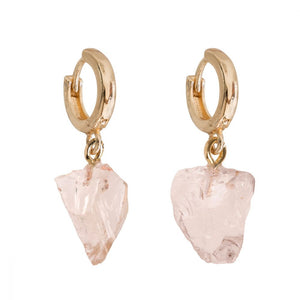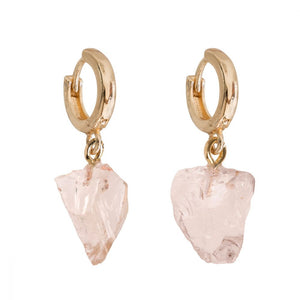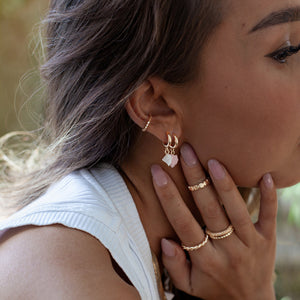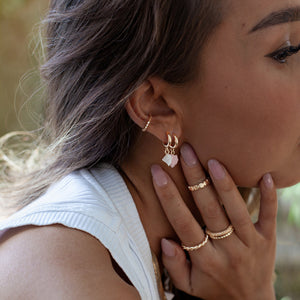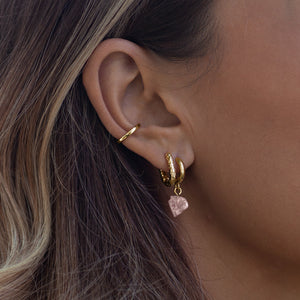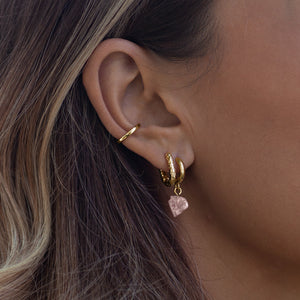 On Sale
Hoops Earrings Gold Rose Quarz Crystal Semi Precious Stone Pink
Rustic, unique and dainty, these elegant genuine-crystal earrings will turn heads.
Featuring stunning semi-precious rose quartz stones, these little hoops are delicately crafted. Rose quartz is known to mend a broken heart and manifest feelings of love, well-being and fulfilment. 
Every set of earrings is unique as genuine rose quartz stones naturally differ in size, shape and colour. This means that these earrings will truly make a unique gift - perfect for the girl who has everything.
Description Length: 2.5cm, Width: 1cm. Materials: Rose quartz, gold plate.