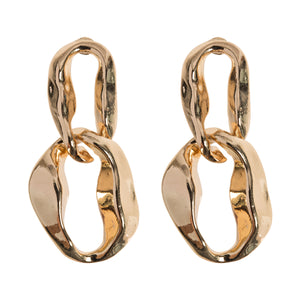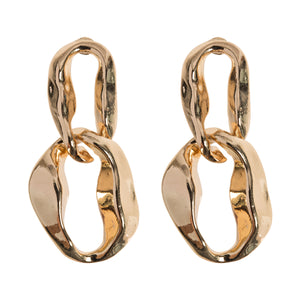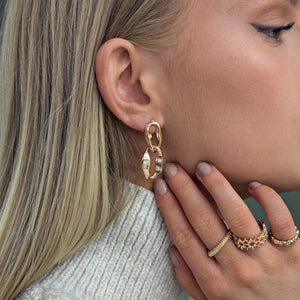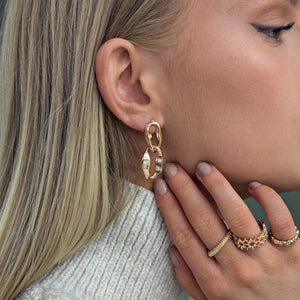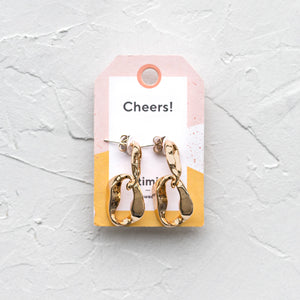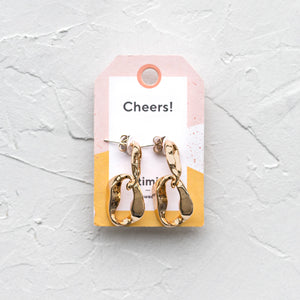 On Sale
Drop Earrings Gold Double Hoop Organic Hammered Abstract
For a look that's sophisticated, artistic and elegant, look no further than these hoops.
Timi's double hoop organic hammered earrings are the perfect way to elevate any outfit. With a drop design and hammered texture, they will simply dazzle. 

These stunning earrings have a contemporary and abstract feel, making them an instant attention grabber. The perfect gift for your favourite friend or for keeping for you!
Description 40 mm drop earring. Material: Brass based with gold plating. Free from lead, nickel and cadmium