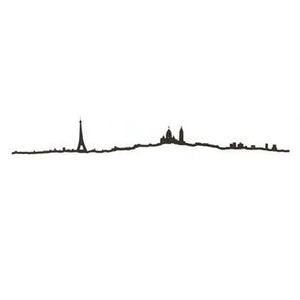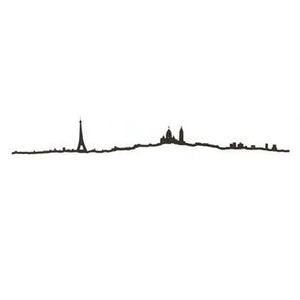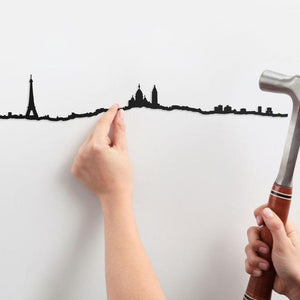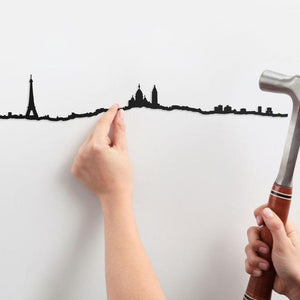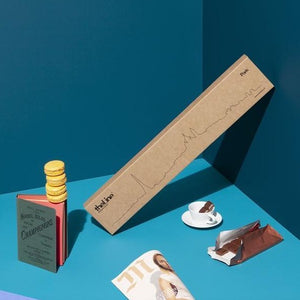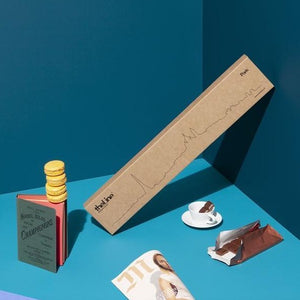 On Sale
The Line Wall Art Decoration Paris Skyline in Black
Have a fashionista in your circle? Someone who dreams of walking the runways of Paris, spending their days drinking coffee outside of a French cafe while they while the hours away in the city of love? Then we just know they'll love this beautifully crafted masterpiece that depicts the city's famous skyline.
Laser cut into 1.5mm steel, this beautiful wall piece has been made by The Line, a company that travels the world in search of the most iconic cities, capturing what we love about them so much and creating the most wonderful art. Finished off in black, this stunning Paris skyline will be at home in virtually any home, anywhere.
Description Width/Length (cm): 50 cm. Height (cm): 16 cm. Materials Steel. The lines are laser cut into a steel plate of 1.5 mm thick and then painted in black or dipped in a bath of gold (24-carat). Attach to wall with hammer; 5 nails included. Plugs and screws included. Wipe clean.