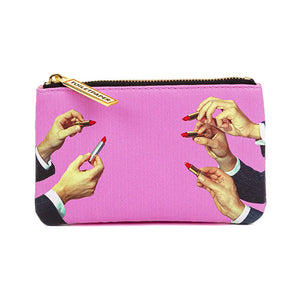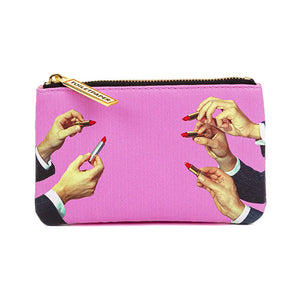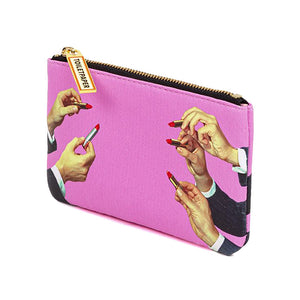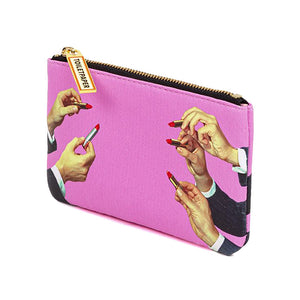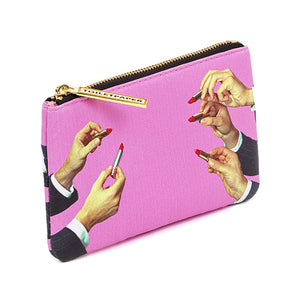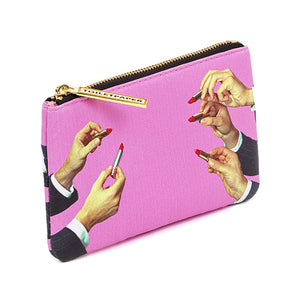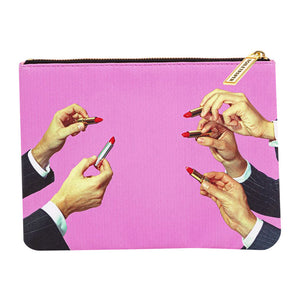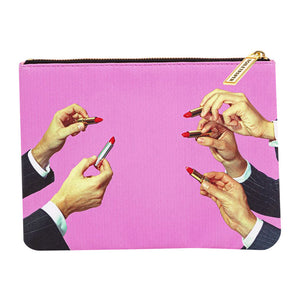 On Sale
Coin Purse Pouch Seletti Lipstick Pattern Pink
Make the ultimate style statement with this awesome lipstick designed Seletti Toilet Paper coin purse. Perfect for keeping that change all in one place or better still, your change, your lipstick, your cards and whatever else seems to get lost within the Tardis that is your handbag.
This beautifully designed coin purse is finished off beautifully with a gold zip and ToiletPaper emblazoned zip tag. 
With a strong lining only strengthening the beautifully designed exterior, it's everything you need in a coin purse.
So what are you waiting for? Treat yourself or better yet, make someone smile with this as the perfect gift!
Description
15.5 x 9.5 cm
. Materials 10

0% PU, Polyester lining. Gold zipper closure. Wipe clean, do not wash.