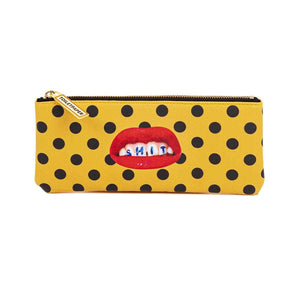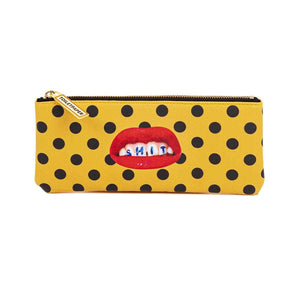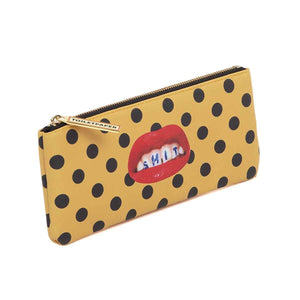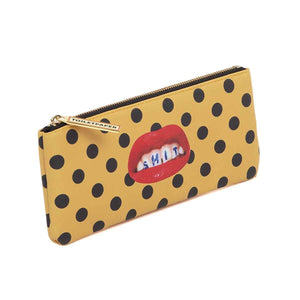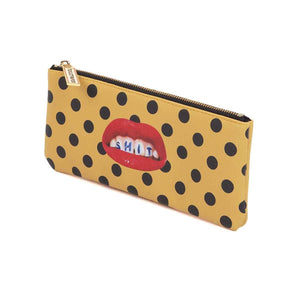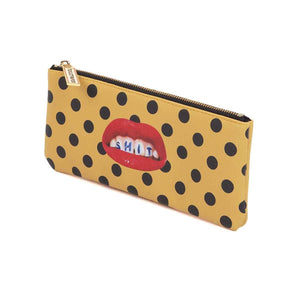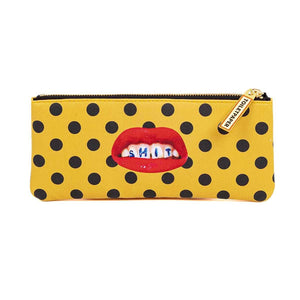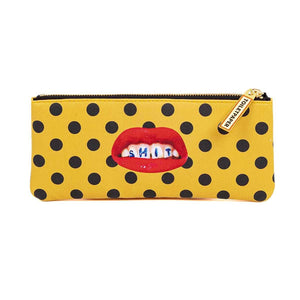 On Sale
Pencil Case Pouch Seletti Sh*t Polka Dot Pattern Yellow
If you're easily offended, this bag is most definitely not for you. If you're game for a laugh however, then we have the ultimate makeup bag in store. 
Shit is most commonly used to describe an exceptionally rubbish situation and the word itself is loved by millions around the world, which is why it's been emblazoned across this beautifully designed case, perfect for your makeup on the go.
Whether you're looking for the ultimate travel makeup bag or you just like to keep cosmetics to a minimum at home, the Seletti Toilet Paper make up bag in medium is exactly what you need.
It also comes in handy when you'd rather not use terrible language in front of those oh-so sensitive ears. 
Description
 21 x 9 cm. Materials PU leather main, polyester lining, graphic print
. Wipe clean, do not wash.