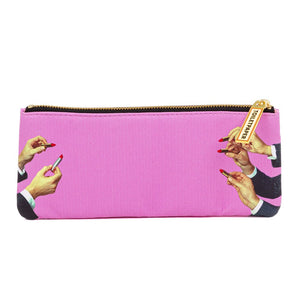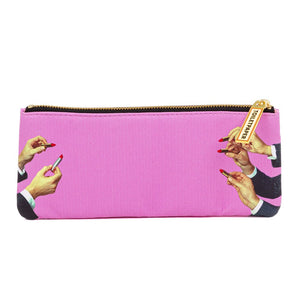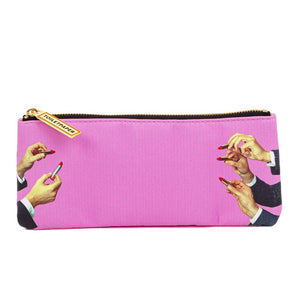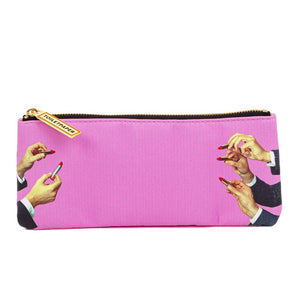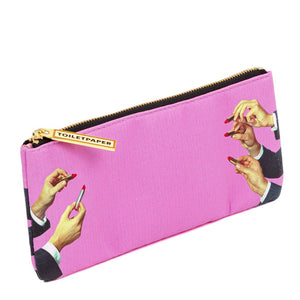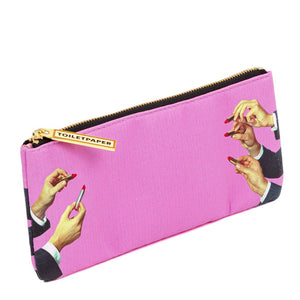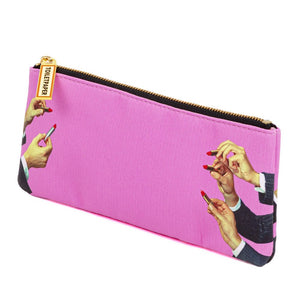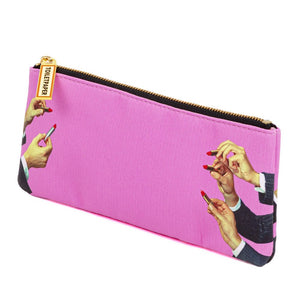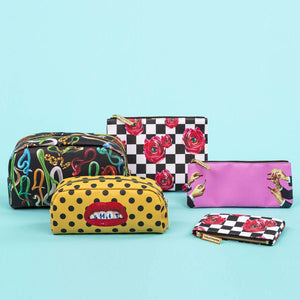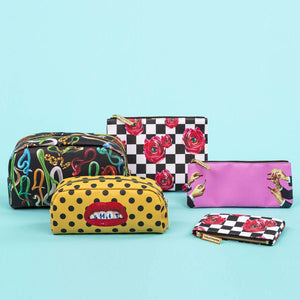 On Sale
Pencil Case Seletti Lipstick in Pink
The stunning Pink Lipsticks design from this iconic Seletti x ToiletPaper collaboration has become as well as known as the brand itself. The hot pink is striking yet the lipsticks themselves understated. If however, the incredible style of this pencil case isn't your priority, then you'll be pleased to know that it does exactly what it's supposed to - store pens and pencils.
Whether you're looking for a stocking filler for the student in your family or you're looking for yourself, you'll be pleased to know this pencil case is exactly what you need. Finished off perfectly with a gold zipper that's as secure as it is stylish - this is Seletti x ToiletPaper after all!
Description
 21 x 9 cm. Materials PU leather main, polyester lining, graphic print
. Wipe clean, do not wash.