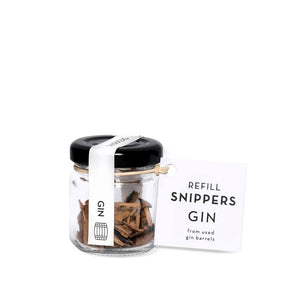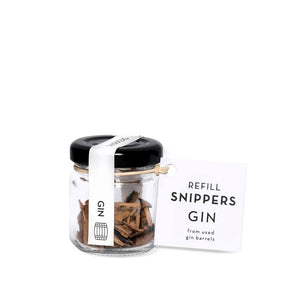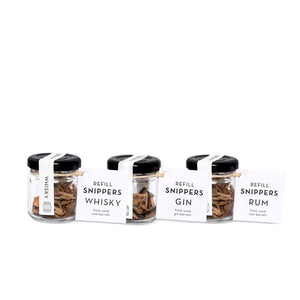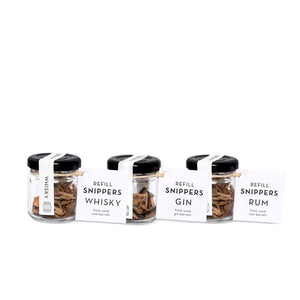 On Sale
Alcohol Drinks Infusion Chip Gin Flavour Refill Jar Snippers
Snippers is the purest present for all Gin enthusiasts. Inside, you'll discover wooden chips from used aged Rum barrels. The chips act slowly releasing their flavour and infusing your alcohol. Now imagine the surprise when you add jenever or vodka, or any alcohol or extra flavouring of your choice! The possibilities are both exciting and endless.

It's just like ageing your liquor in a wooden barrel. Why not try festive flavours to spark your senses.

How does it work?

Step 1. Add your spare liquor
Step 2. Store for a couple of months in a cool, dark place
Step 3. Filter the liquor through a (coffee)filter before you drink it
Step 4. Enjoy and keep experimenting!

Description 4.5 × 4.5 × 7 cm. enough chips to flavour 350ml of Gin. Glass jar metal lid and Wood Chips. Does not include the alcohol contents for use.