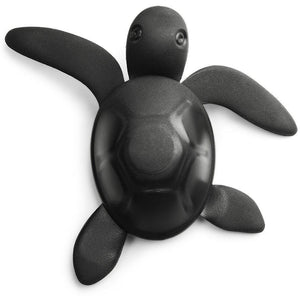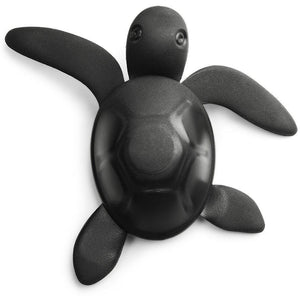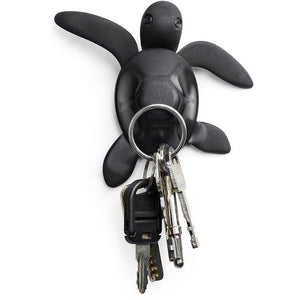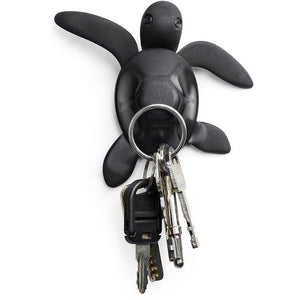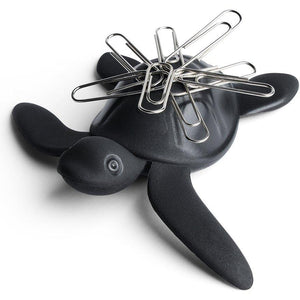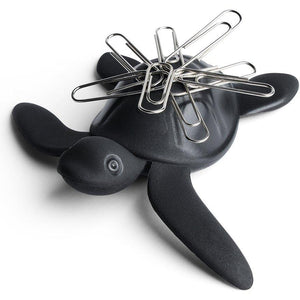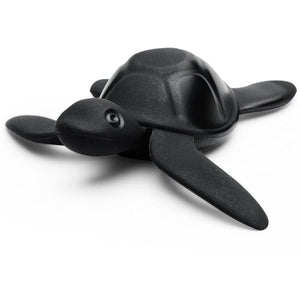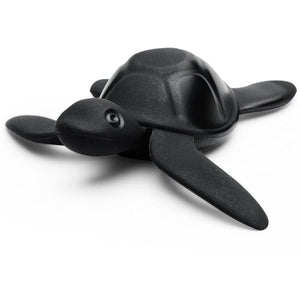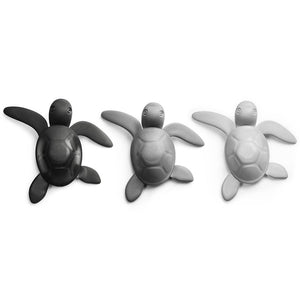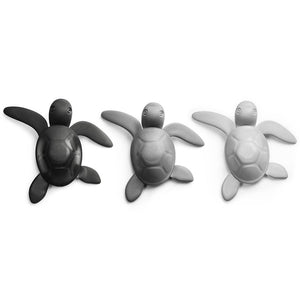 On Sale
Magnet Save Turtle - Black
Every minute, the plastic waste equivalent of a rubbish truck is emptying in the ocean and traps and tangles with the sea turtle and other marine animals. These poor animals can't escape or get rid of the plastic waste no matter how hard they tried and will die at the end.

This sea turtle magnet mocks the tangling problem by showing that when your key attached to him, he has no way out. So that we should do everything we can to save them.

Description: This product can Recyclable 100% . Colour : Grey/Black/Dark Grey. Material Made From: Grey turtle - recycled 4 PET bottles. (RPET). Black Turtle made from recycled discarded fishing nets supported by *EJF's Net Free Seas project. (Nylon6). Dark Gray Turtle made from recycled plastic bags. (PE). Size : W95 x L100 x H29 mm. Weight : 80 g.