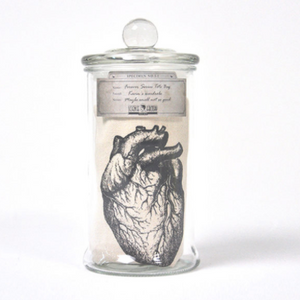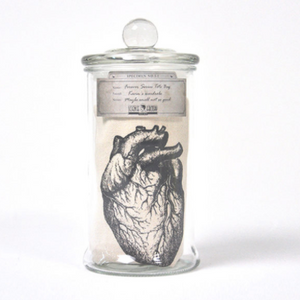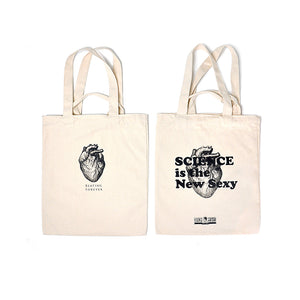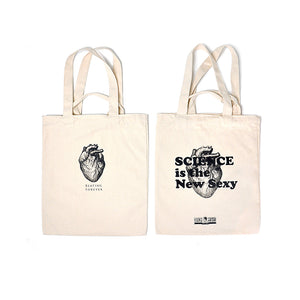 On Sale
Linen Tote Bag in Glass Specimen Jar Beating Forever Heart
Cut and designed so simply, the specimen tote bags display our body's innermost parts. This particular bag is titled, "Beating Together" and displays one of the body's most vital organs, the heart. Beautifully depicted in this black and white drawing, the heart shows each chamber and subsequent vessels that keep it pumping for our entire lifespan.
What makes this tote bag the perfect gift? It comes complete with a display jar and not just any display jar, but a glass specimen jar that wouldn't look out of place in a scientific lab. Looking for the perfect gift for that special someone fascinated by life and all that keeps us alive, then this is the ideal choice.

Description 33 x 38 cm (strap 22 cm). Material Canvas, Glass. To wash your canvas bag, you'll need a damp washcloth, cold water, and some soap. Wipe the tote in circular motions, working the stains out as you go.