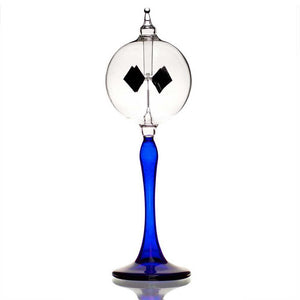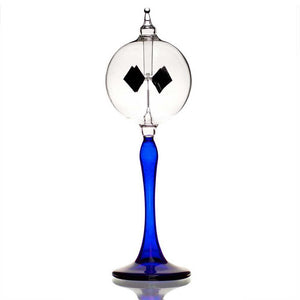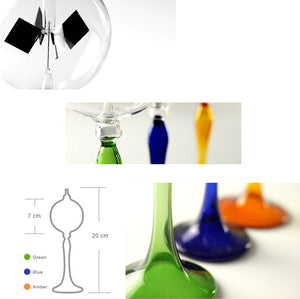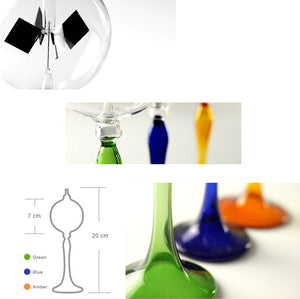 On Sale
Radiometer Large Blue Scientific Gift
Otherwise known as a light mill, this stunning blue Radiometer moves its blades with the help of light. Thanks to the airtight bulb, that boasts a partial vacuum, light is able to move the vertical spindle and it's all down to science and nature. Not only does it make a beautiful display piece but it's also downright fascinating, especially as the spindle increases with the intensity of light it's exposed to.
Whether you've got a scientist in the midst of a heavy degree who needs a little encouragement, or you're simply looking for a striking and exquisite gizmo to wow your guests, then this stunning blue Radiometer is the perfect piece.

Description 18.5 x 11 cm. Materials Glass, Metal, Mica. Glass products, please be careful of fragile. For precision products, please do not shake them vigorously. Handle with care. This is not a toy. Age 14+.