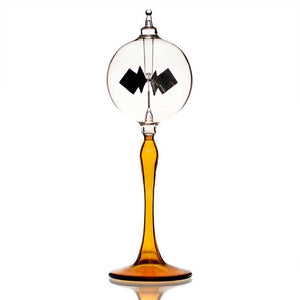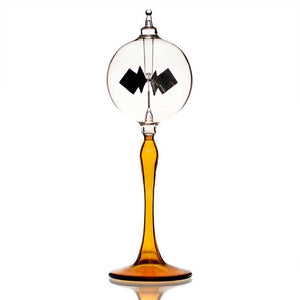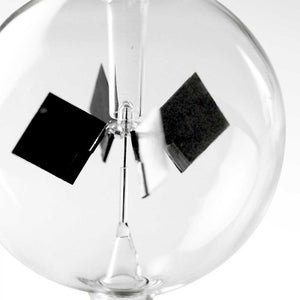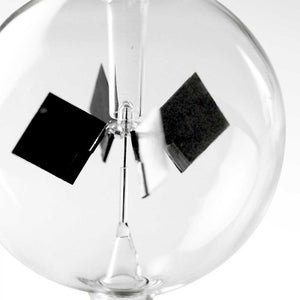 On Sale
Radiometer Large Amber Scientific Gift
They say amber balances emotions so it's only fitting that it adorns this beautiful radiometer, balancing the light mill that consists of just one spindle. That spindle, enclosed in an airtight, almost vacuum like bulb, moves for only one thing and that's light. Unlike windmills, this beautiful light mill takes advantage of science and nature, showcasing the effect light can have by spinning when it's exposed. The more intense the light, the faster it spins. Age 14+.

Showcasing the downright fascinating side of science, a radiometer is the perfect gift for the science lover in your life but let's not ignore its beautiful design and the simple fact that it would look stunning on any mantlepiece. Want to encourage someone's love of science and give a beautiful gift all at once? Then this is what you need…

Description 18.5 x 11 cm. Materials Glass, Metal, Mica. Glass products, please be careful of fragile. For precision products, please do not shake them vigorously. This is not a toy. Handle with care.