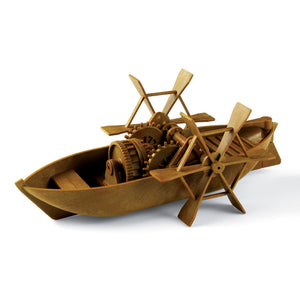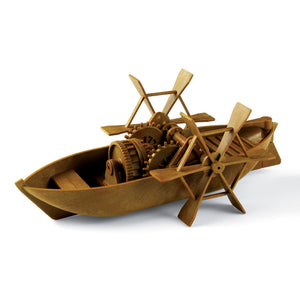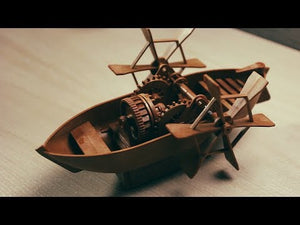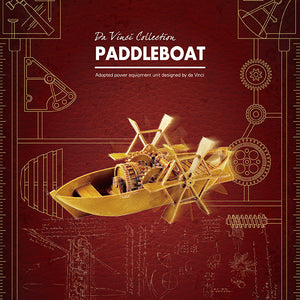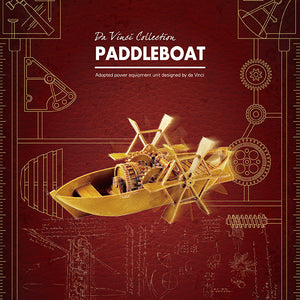 On Sale
Da Vinci Collection Paddle Boat Model Kit
Leonardo DaVinci wasn't just an incredible Italian artist, he was also an inventor, interested in architecture, engineering and science. Since his passing, numerous manuscripts from him have been found, where some of his inventions were brought to life. It's believed however, that he left unfinished manuscripts in the hopes that people would find them and bring them to life. These inventions are a true piece of history. 
This amazing DaVinci Collection Paddleboat allows us to look at each individual part and put together this amazing piece of kit. Not only that but you can fully get to grips with the principles of motion right there on your desktop. For those who love not only art but creation itself, this is the perfect gift.

Description 18.7 x 10 x 8.2 cm. Materials Plastic. Suitable for ages 14 and up. No tools, glue or paint required. Include small parts, be aware of eating or chocking hazard.