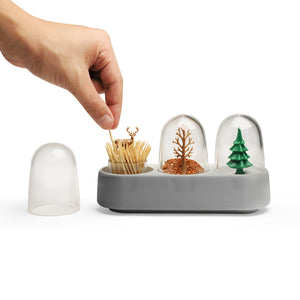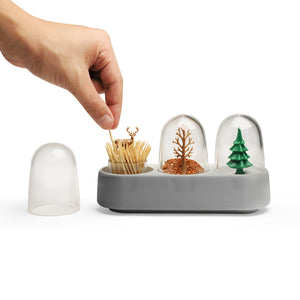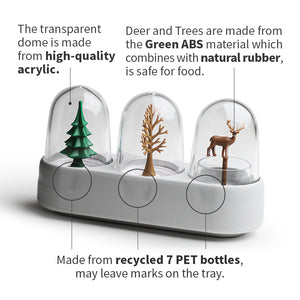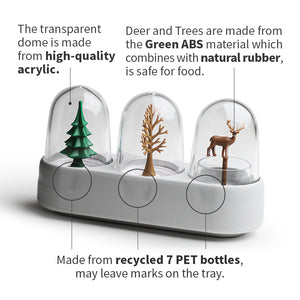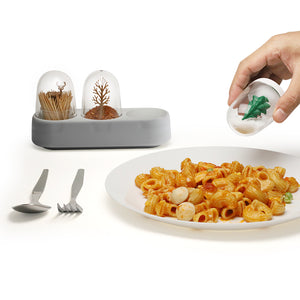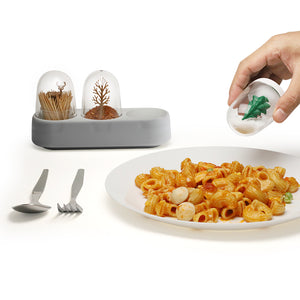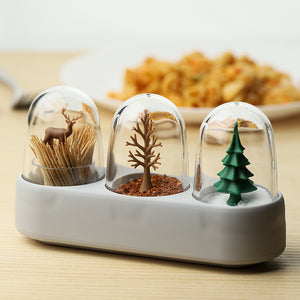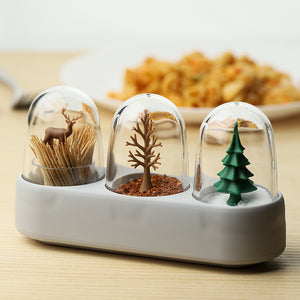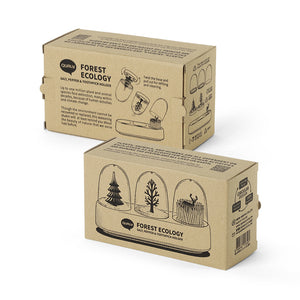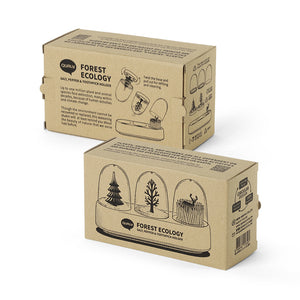 On Sale
Earth Salt, Pepper, Tooth Pick Holder Eco Friendly Set Qualy Refillable
Qualy brings you stunning designs that won't harm the planet. Featuring eco-friendly materials, the brand encourages individuals like you to invest in reusable products.
This adorable salt, pepper and toothpick holder set carries a very important message. Every time you use the set, it acts as a reminder of the beauty of nature, and our mission to protect it.
Featuring delightful figurines, this set will look fabulous on your kitchen table. Easy to refill.
Description Width 6.4cm, Height 17.5cm, Length 9.9 cm. Material: Acrylic, Green ABS, RPET