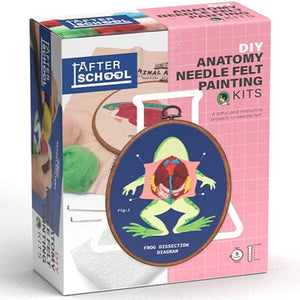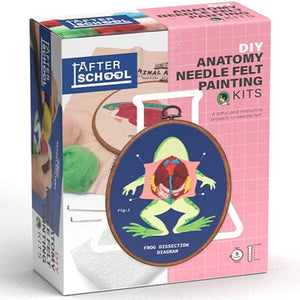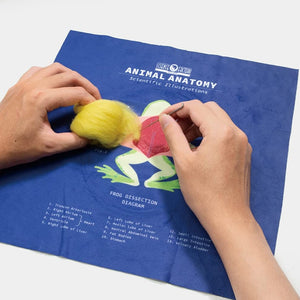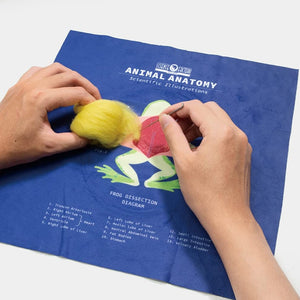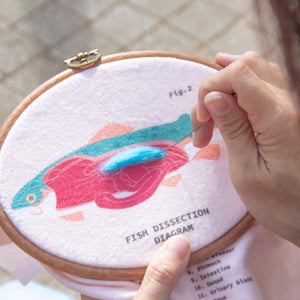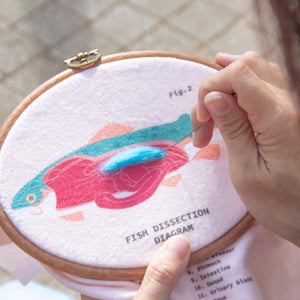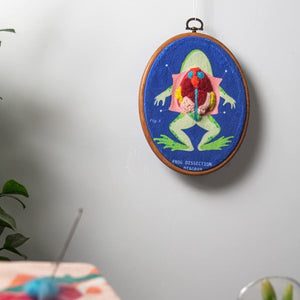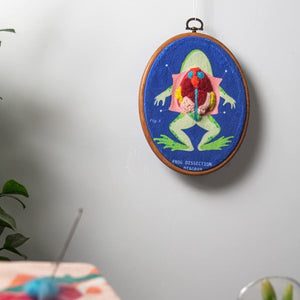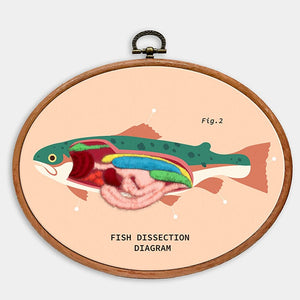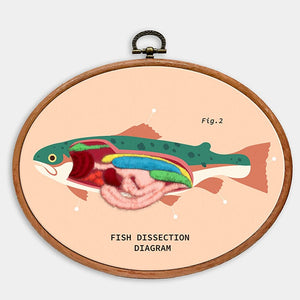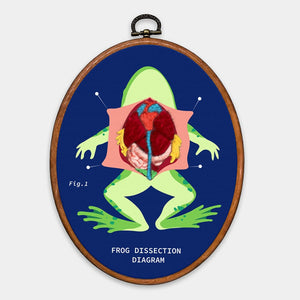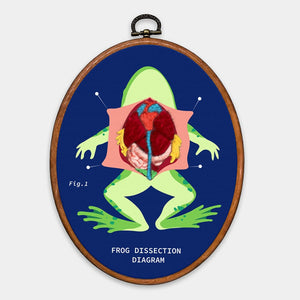 On Sale
DIY Stitch Anatomy Frog Fish Sewing Kit Embroidery with Frame
Who says learning needs to stop at the school gates? This fantastic set from Mr Science is a fun way to learn about biology and anatomy. Stitch the anatomy of both a fish and a frog - a far nicer option than dissecting! 
Featuring colourful thread and stunning designs, they will look great hung on your wall. Science revision has never been so fun!
Box includes: 1x embroidery frame, 1x work mat, 2x embroidered cloth, 3x fine needles, 2x thick needles, 6x dyed fibre, 2x postcards.
Description 15cm, 19 cm. Materials: paper, cloth, dyed fibre.