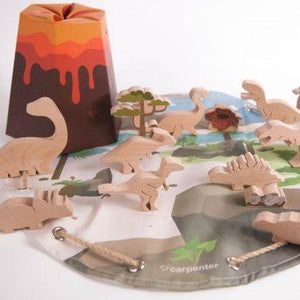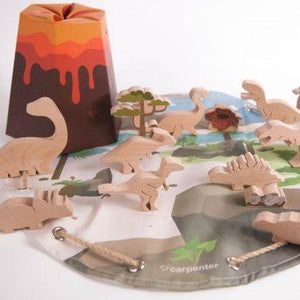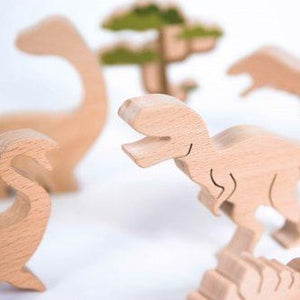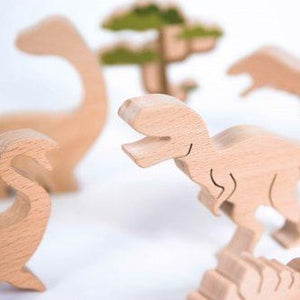 On Sale
Toy Dinosaur Wooden Building Blocks Playing Set
Made from a beautifully finished wood, the Dino building blocks really are a great games night accompaniment. Perfect for getting everyone involved, each member of the family needs to use one of the wooden tools provided to knock the blocks down, all the while ensuring the dino tower stays upright. Think you've got the brains to win this one? Then we dare you to challenge your loved ones to a game…or seven.
Dino building blocks aren't just for the little ones in the family, they're a great game for all the family and what's more, with such exquisitely designed wooden pieces, this game looks pretty beautiful when not in play too! The perfect gift for just about anyone.
Description Box 15 x 16cm. Dinosaurs various sizes up to 8.5cm. Item containers Volcano case card box, 10 dinos, 4 trees/ plants, 1 matt. Warning not suitable for children under 3 items are chocking hazard.