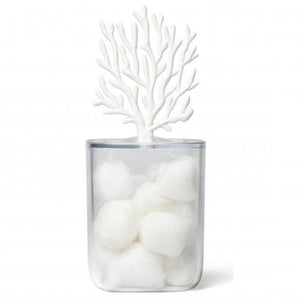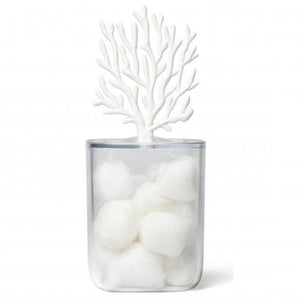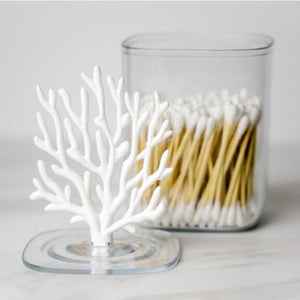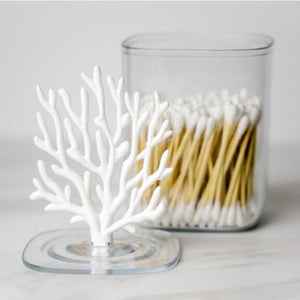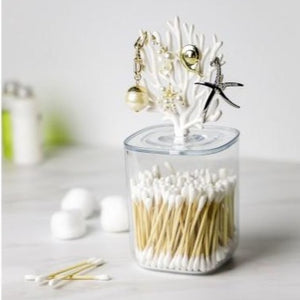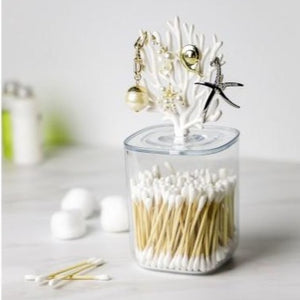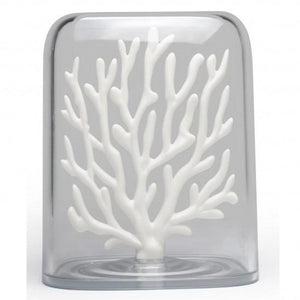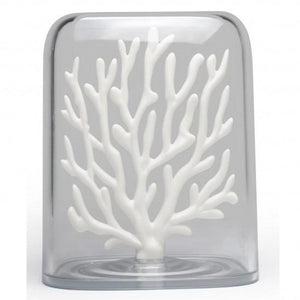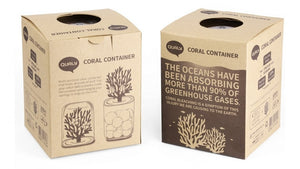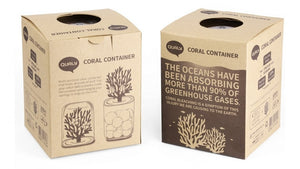 On Sale
Coral Container Bathroom Home White
Coral by Qualy is a multi-purpose clear container that holds all kinds of stuff. Put your cotton balls or jewellery inside the container while hanging your earrings or rings on the coral.
The coral collection represents the dependence of many life forms on coral reefs. Human consumption affects nature and thus we all have a responsibility towards preserving coral.
A delightful bathroom accessory as well as a gentle reminder to live more sustainably.
Description

This product can be Recyclable 100%.

This item is eco product, Made from 1 recycled PET bottle.
Color : White.
Material : PC+RPET.
Size : 9 x 9 x 21 cm.
Weight : 0.196 kg.