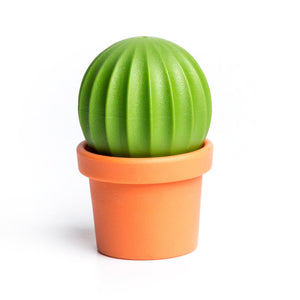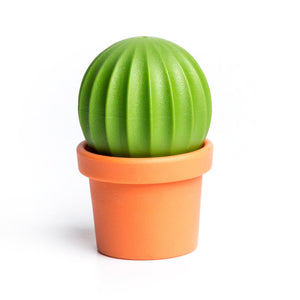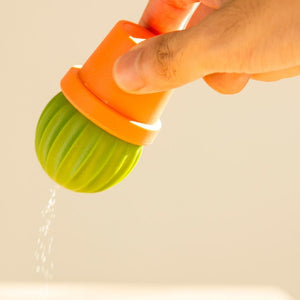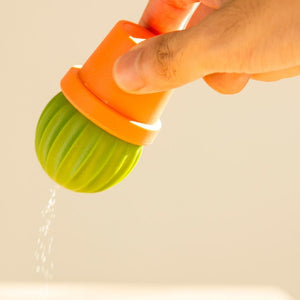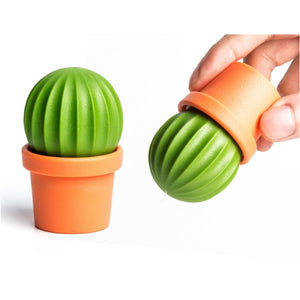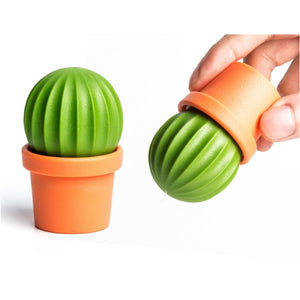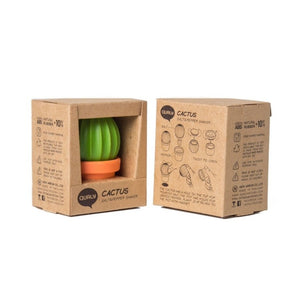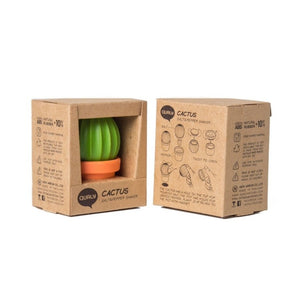 On Sale
Catus Salt or Pepper Shaker
Spice up your dishes with this pretty salt and pepper shaker from the Qualy brand . With the pot, serve you salt and with the cactus pepper. The pot and the cactus unscrew for easy filling. The two parts are magnetized to form a pretty cactus pot. The brand of practical and original objects offers us once again an original object that serves us daily while decorating our table.
The advantages of this original salt and pepper shaker :
Practical and original

Features a magnetic salt and pepper shaker

Recharges easily

Takes up little space
Description
Total dimensions: 6 (ht) x 4 (diameter). 
Pot dimensions: 2.5 (ht) x 4 (diam). 
Cactus dimensions: 3 (ht) x 4 (diam). 
Product material:
 recycled and recyclable plastic. Contains 1 only.
Total dimensions: 6 (ht) x 4 (diameter)
Pot dimensions: 2.5 (ht) x 4 (diam)
Cactus dimensions: 3 (ht) x 4 (diam)
Product material:
 recycled and recyclable plastic