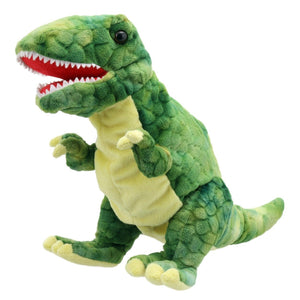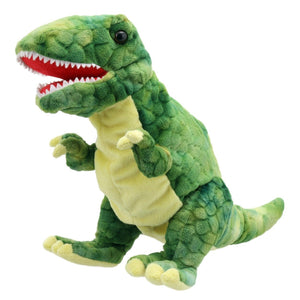 On Sale
Green T-Rex Dinosaur Puppet Baby Dino Toy
Love dinosaurs? You will love this cutest T-Rex baby dinosaur puppet! Made from soft vibrant fabrics and allow great mouth manipulation. Also available in blue.
Puppets encourage children to be creative, use their imagination to tell exciting stories, to bring fairy tales to life, to entertain and to have fun. Puppets are also perfect for developing communication skills such as speaking and listening, managing feelings, social skills and self-confidence.
A cute T-Rex baby dinosaur puppet
Great mouth manipulation
Finished to a very high standard and has superb attention to detail
Ideal for developing communication skills, social skills, creativity and imagination
Makes a perfect gift
Designed in the UK
Description Size : H 30cm x L 30cm x W 14cm Material Acrylic and Polyester. Age: 12 months to adult. To Clean Surface: Hand wash only, warm water and soap, dry naturally. Remove all tags and packaging before giving to child.