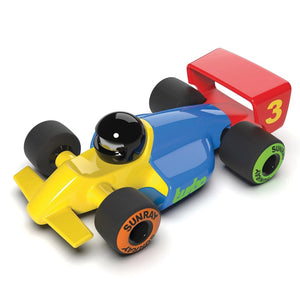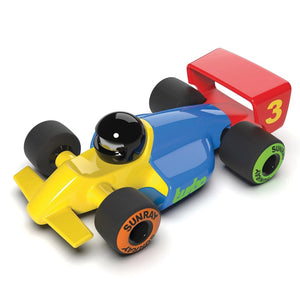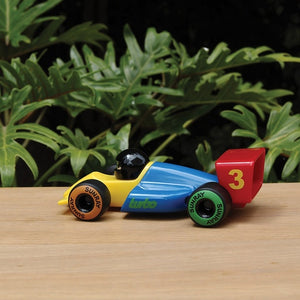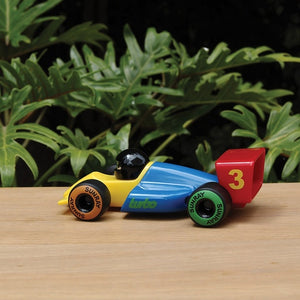 On Sale
Race Car Verve Turbo Miami Colourful Playforever Model
Complete with air ducts and red box wings, this Turbo Miami will take you back to the 80's Benetton Formula 1. Much more than a toy car, it is visually impressive and is crafted with materials of the highest quality. Now a sought-after collector's item, if you're lucky enough to get your hands on a Playforever model, you'll never want to put it down.

Constructed from heavy-duty plastic with UV-resistant paint on soft rubber tyres. 
Description 5cm x 9.2cm x 4.6cm Material: ABS Plastic with high gloss UV coating. Hand-polished with care.