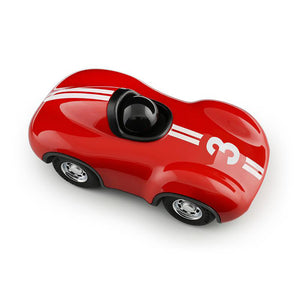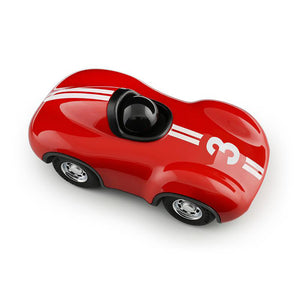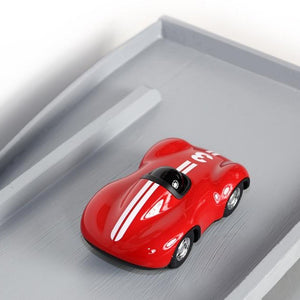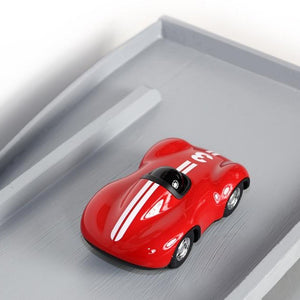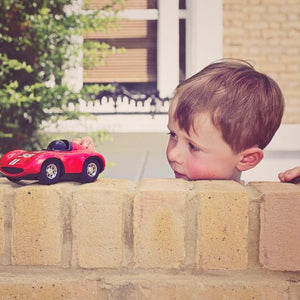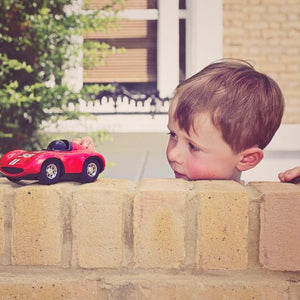 On Sale
Toy Car 701 Speedy Le Mans in Red
If you're looking for a gift for both the young and old, then you'll love the Speedy Le Mans toy car! With it's smooth, curved lines and beautifully detailed accessories, this amazing little car is nothing short of a work of art. Robust enough for those less than careful little hands but exquisite enough in design to showcase itself on any shelf, the 701 Speedy Le Mans red toy car is a must have for any special day.
This cool little throwback to the 1930's, while lost on young minds, is guaranteed to bring a smile to any car enthusiast and crown you, the best gift giver of all time. Speed your way into that special someone's good books with this amazing toy car and watch the fun ensue!

Description 16.5 x 8.9 x 6.4 cm. Materials ABS Plastic with high gloss UV coating. Hand-polished with care. 3 years and up.