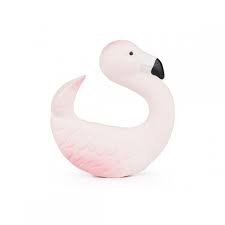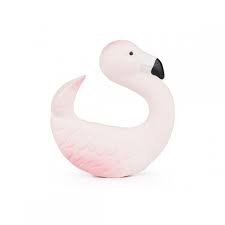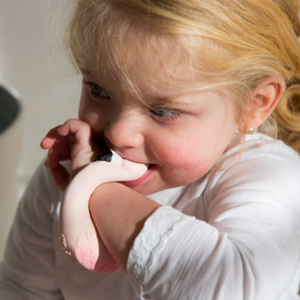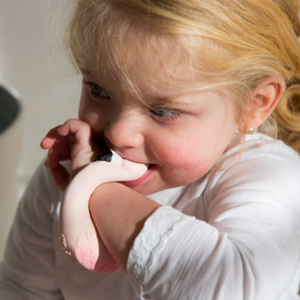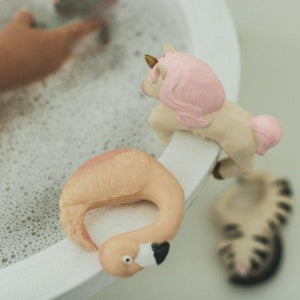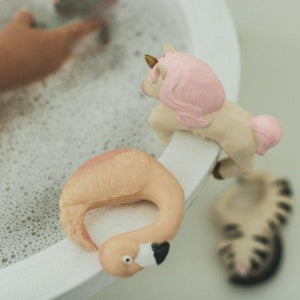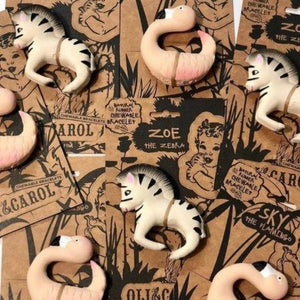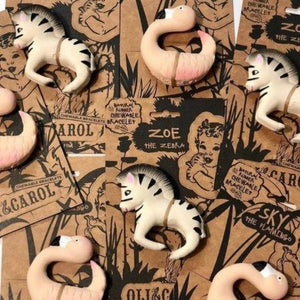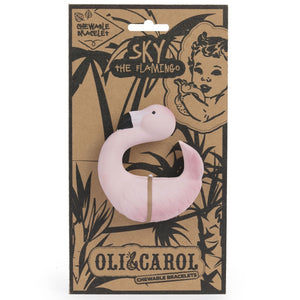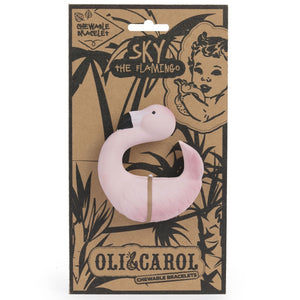 On Sale
Teether Chewable Bracelets Sky The Flamingo Oli & Carol
Sky the Flamingo has traveled from the crystal clear water tropical island to play with babies and kids and to be their favorite teether, bath toy and sensory play toy. It is meant to be placed around babies' wrists while chewing on it! 
This product is perfect as a baby teether, babies and kids toy, bath toy, for sensory play and decorative object. It is made following a sustainable and eco-friendly process with 100% natural rubber from Hevea trees. As it is made all in one piece with no holes, it avoids the creation of bacteria inside. Hand painted with natural pigments one by one, so there are no two alike! 
These eco-friendly bracelets are soft and easy to grip and place around the wrist, little baby gums love the texture of natural Hevea rubber!
Description: Size 4'5 x 7 x 8'4 cm. Made with 100% natural rubber from Hevea trees.