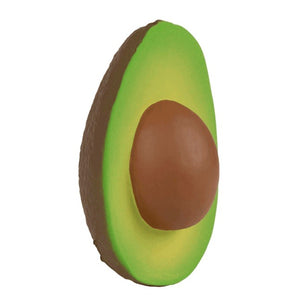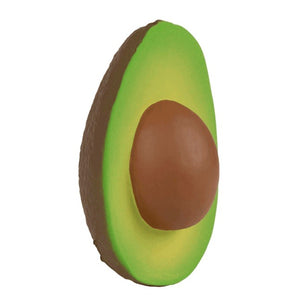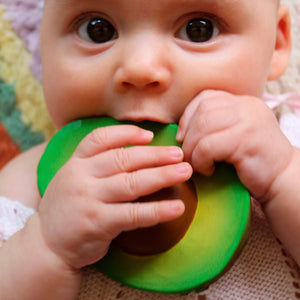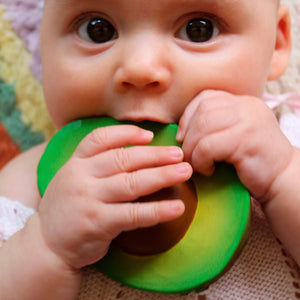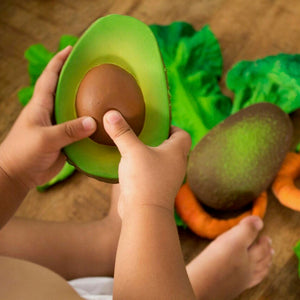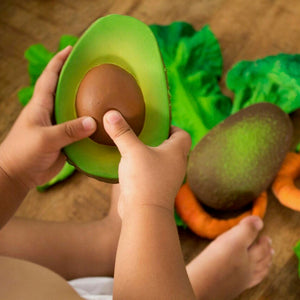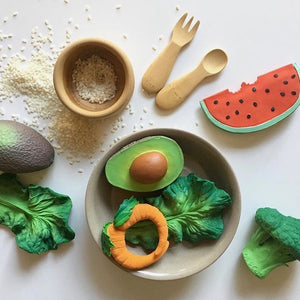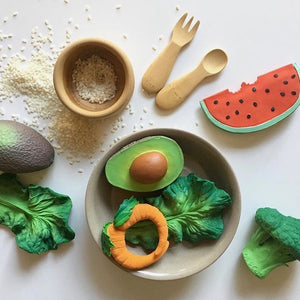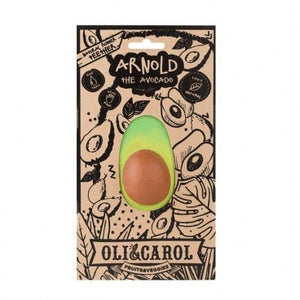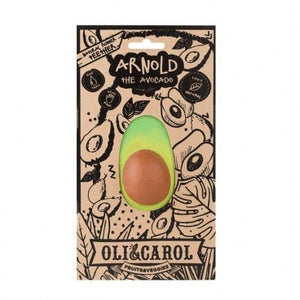 On Sale
Baby teether toy Avocado in green made from natural rubber
Is your baby chewing on anything and everything, including your fingers? This chewable Arnold-the-Avocado baby teether by Oli and Carol is a fun and interactive way to help stimulate your baby's sense of touch while soothing their teething gums. Unlike most baby teethers and toys, Arnold-the-Avocado is designed and manufactured with safety at the forefront: 
Biodegradable and environmentally friendly.

There are no holes in the design to prevent the presence and growth of bacteria and mould.

 

Completely safe for kids and non-toxic. Certified by Bureau Veritas. PVC, BPA, Phthalates and Nitrosamines free.

 
As children grow up, most veggies become their natural enemy as they discover flavours and textures. Use Arnold the Avocado as a starting point for them to get used to delicious and nutritious veggies! 
Description Length 12 cm, Height 22 cm, Width 5 cm. Avocado Length 11 cm. The material is 100% natural rubber from Hevea trees, handpainted with safe natural food-grade dyes. The packaging is made of cardstock. Special Care Requirement - wash with soapy water and a damp cloth. Do not place in direct sunlight. Store in a dry place. Remove all packaging before giving to child.