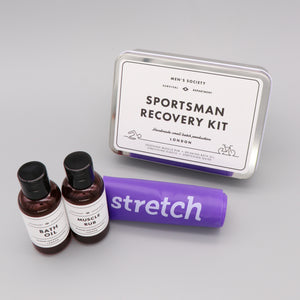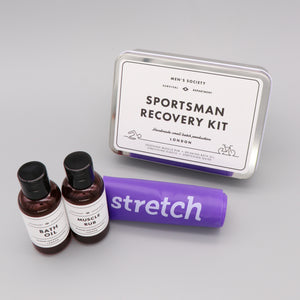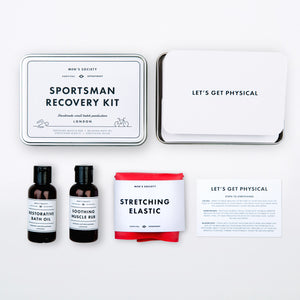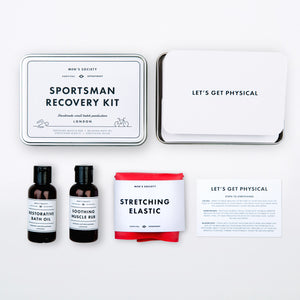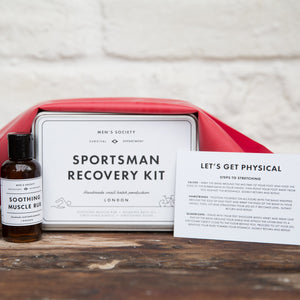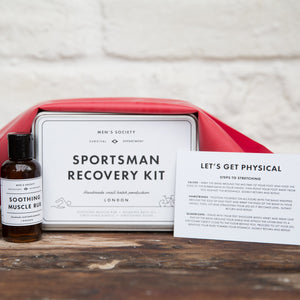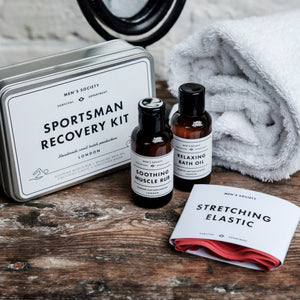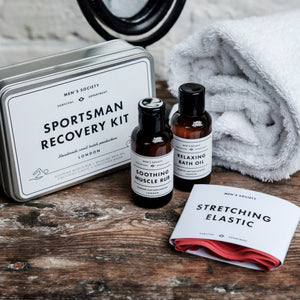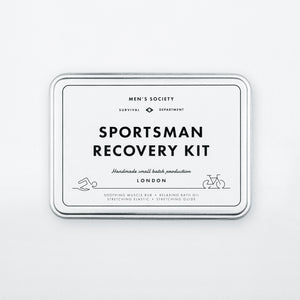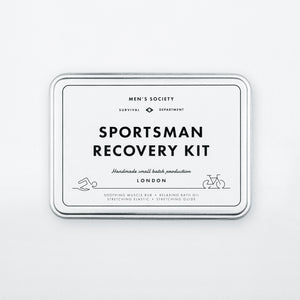 On Sale
Personalised Gift Sportsman Recovery Kit
This is the ideal gift for any sportsman or active person. Treat yourself to a much-needed break after a long day of work and exhausting exercise with this awesome tin of soothing relaxation. Featuring a natural muscle rub and soothing bath oil that is used to relieve pain in aching joints and muscles, it makes relaxation and recovery a breeze. 
This kit also includes stretching elastic and a helpful guide to restore them to their former pre-workout physique. 
Contains:
50ml Bottle smoothing muscle rub
50ml Bottle bath oil
1 x Stretching elastic
1 x Stretching guide
Description Length 14 cm Width 10 x 35 cm Packaging contains:
Ingredients
Relaxing Bath Oil: Grapeseed Oil, Lavender, Sandalwood, Cedarwood, Polyobrate SO, Vitamin E (50ml).
Soothing Muscle Rub: Grapeseed Oil, Ginger, Pepermint, Lavender, Black Pepper and Vitamin E (50ml).