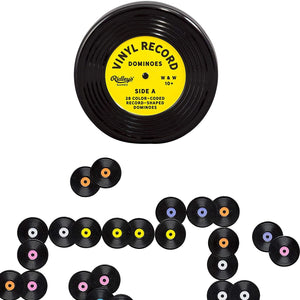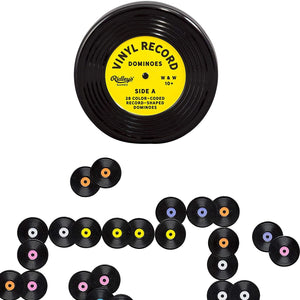 On Sale
Vinyl Record Dominoes Set Ridley's Black
Ahhh - a good old game of Dominoes, you can't beat it! Well, actually, you can. Introducing Vinyl Record Dominoes - perfect for the music lover in your life. 
Win the game by scoring the lowest amount of points after 5 rounds. This stunning dominoes set features colour-coded pieces, meaning each piece represents a different amount of points. 
Arriving in a vinyl-shaped tin, this domino set would make a thoughtful gift for the record-obsessed person in your life. 
Game suitable for 2-4 players. Approx. gameplay is 20 minutes. Set includes 28 pieces, instructions and storage tin. Suitable for ages 8+.
Description 2.2cm, 11.3cm 11 cm. Materials: Aluminium, Plastic