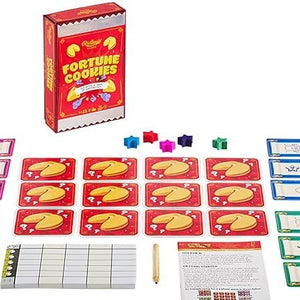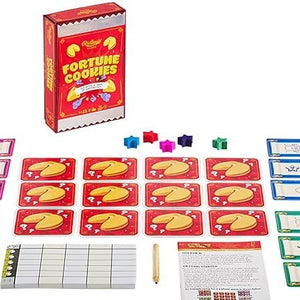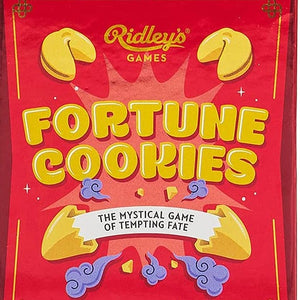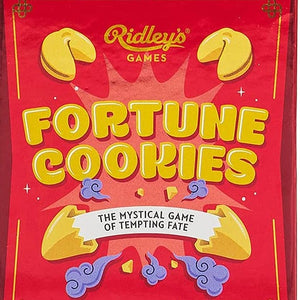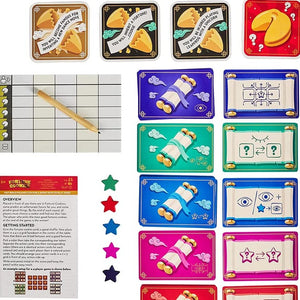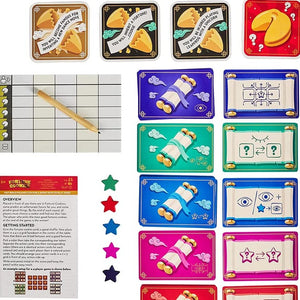 On Sale
Fortune Cookie Card Game Ridley's
Put your fortune to the test with this crazy game from Ridley's. Play along to uncover your fortune in this unique strategy game. Chase after good fortunes and bluff your opponents, to bar them from getting lucky. Perfect for playing in groups of 3-5 players! Playtime is approx. 10 minutes. 
Box includes: 12 fortune cards, 30 action cards, 5 tokens, instructions and pencil & pad. Suitable for ages 8+.
Description 4.5cm, 10cm, 15 cm. Material: Paper.