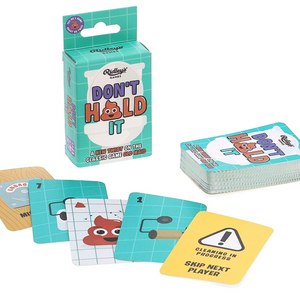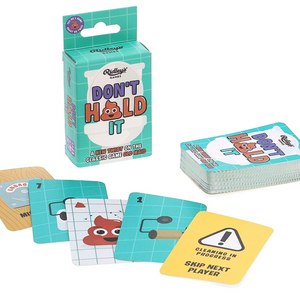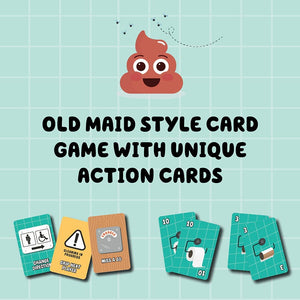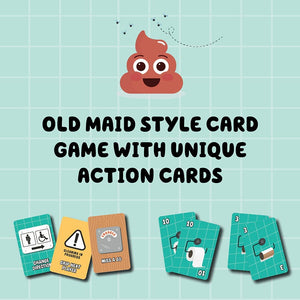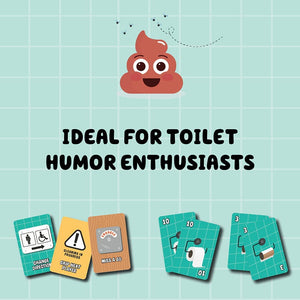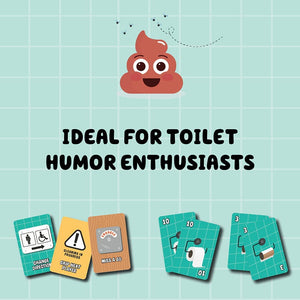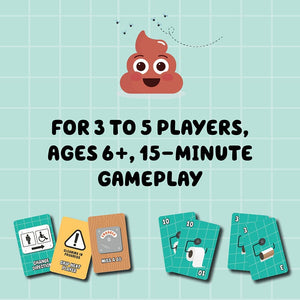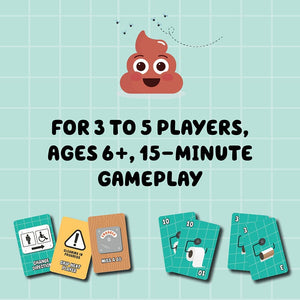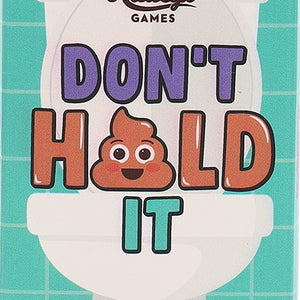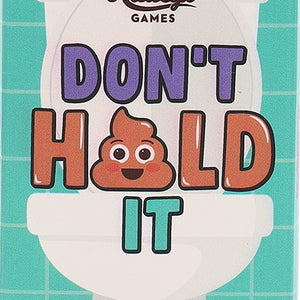 On Sale
Don't Hold It - Hilarious Old-Maid-Style Card Game Ridley's
You know what they say: Better out than in! Get your head from out of the toilet and into this hilarious card game.
Based on the classic old-maid card game, Don't Hold It provides fun for the whole family. With colourful cards and hilariously silly illustrations, the entire family will love this one.

To win, simply be the first to pair all of the cards in your hand. But, first, ensure that the poop card isn't the last card in your clutches!
Arriving in a small and compact box, Don't Hold It is easy to take on the move.
Description Length 5.8cm, Width 11.9cm, Height 2cm. Material: Card. Includes: Instruction Sheet, Cards. Players: 3-5. Ages 6+. 15 min approx. play-time.