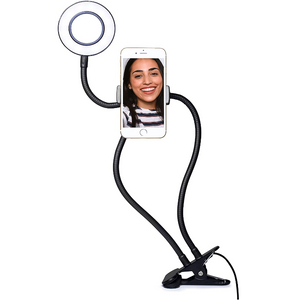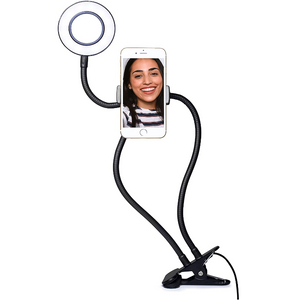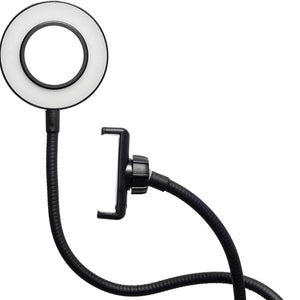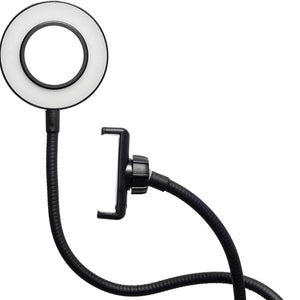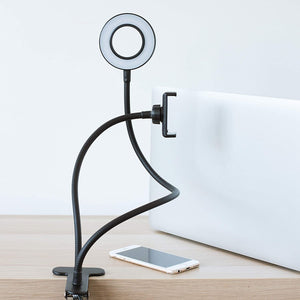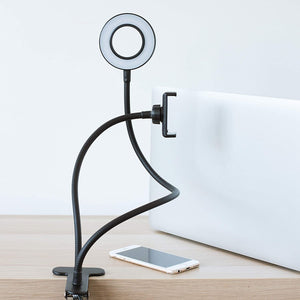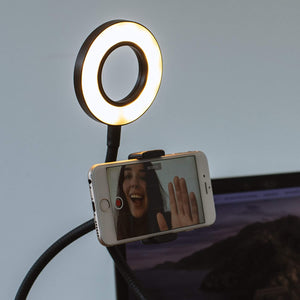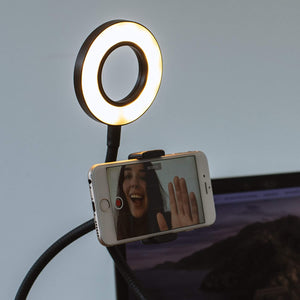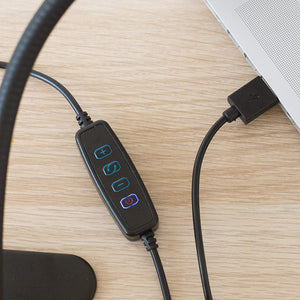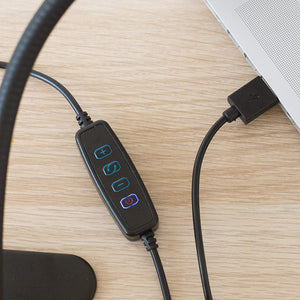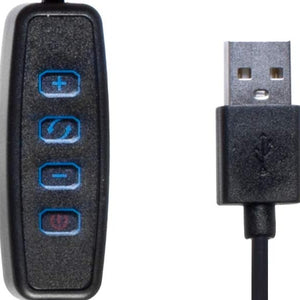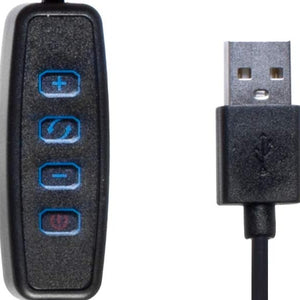 On Sale
Vlogging Light with Phone Mount Adjustable USB
How can you make your vlog or Tik Tok video look instantly professional?
It's easy. Simply use a ring light to brighten your features, clean up the image and illuminate the frame.

This particular ring light is our firm favourite. With a flexible body, you can manoeuvre it to point in whichever direction you fancy. It also features a phone holder, meaning you can go hands-free when you shoot your video.

Simply plug the ring light's USB head into a socket or your laptop for instant illumination.
With a built-in control panel, you can adjust the brightness and switch between Cool light, Warm light and Warm yellow light.
Description Height: 65 CM, Width: 11 CM. USB adapter head. Material: Mixed Plastic.