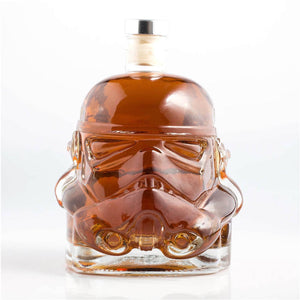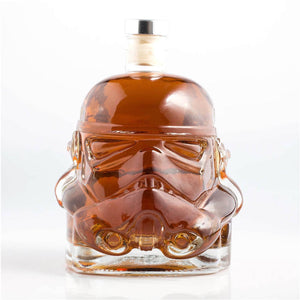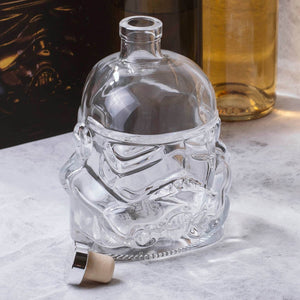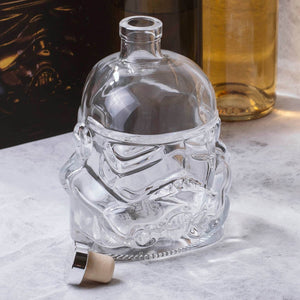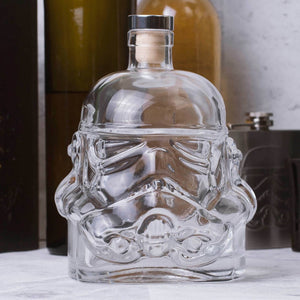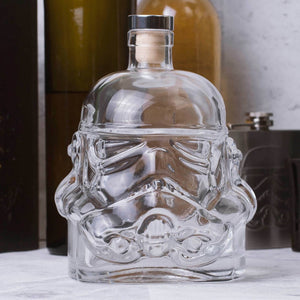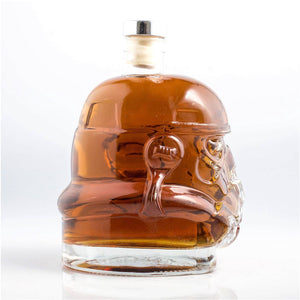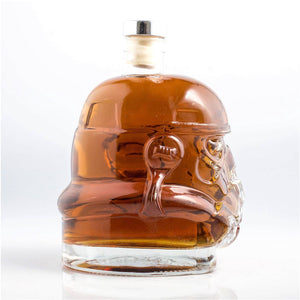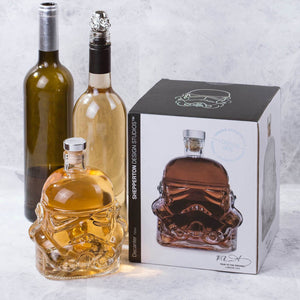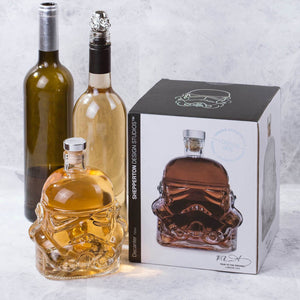 On Sale
Glass Decanter Star Wars Stormtrooper
Being a Star Wars Stormtrooper is hard work and when you get home of an evening you just want to take off the armour and put your feet up in front of the telly with a nice glass of something. What better way to decant your favourite tipple with this sophisticated looking glass decanter! 
HomeThe Original Stormtrooper Decanter is a stunning accessory to a barware collection. Based on the original Stormtrooper helmets designed by Andrew Ainsworth of Shepperton studios in 1976, the high quality decanter, crafted from Super Flint Glass, will provide a great talking point whilst housing liqueur, whisky or wine. The decanter is sealed with a cork stopper to ensure your drinks remain fresh and will make a great gift idea for any Star Wars fan.
Description Measures approximately 18cm x 15cm x 11cm. 750ml. Crafted from Super Flint Glass, Cork stopper, Hand wash only. Cardboard packaging.