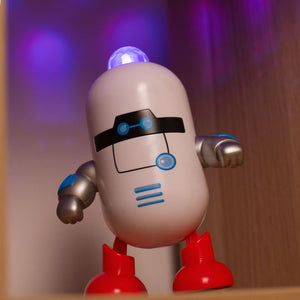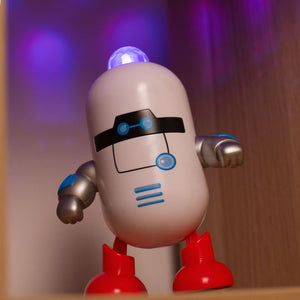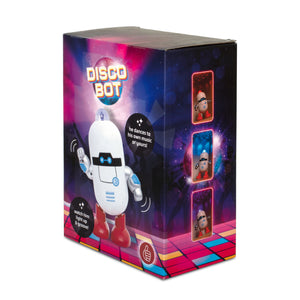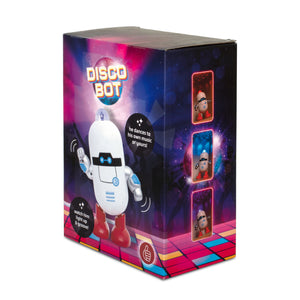 On Sale
Speaker Disco Bot Dancing Robot
Watch him move, watch him groove, watch him light up a room!
Disco Bot is what you need to get any party started! This adorable little robot dances to his own music and belts out your favourite anthems.

This robot has a built-in speaker, and is sound sensitive, meaning it will groove along to any song you play.

Disco Bot has two modes - either it can be set to dance to its own music, or set to dance along to music you play from an external speaker.
Description Batteries: 3 x AA (not included)