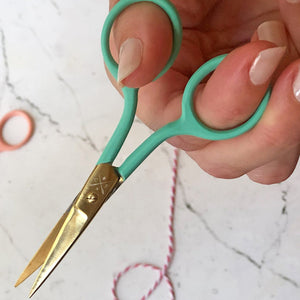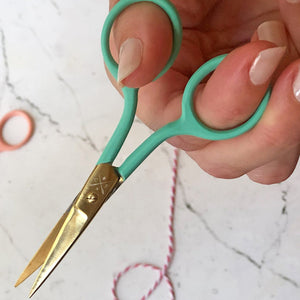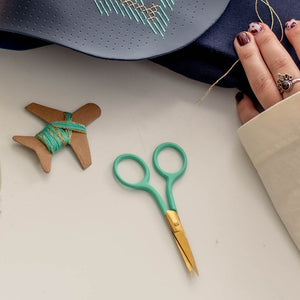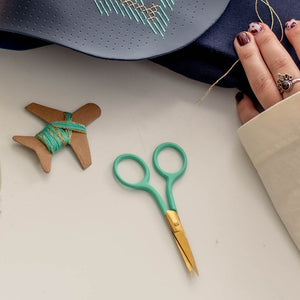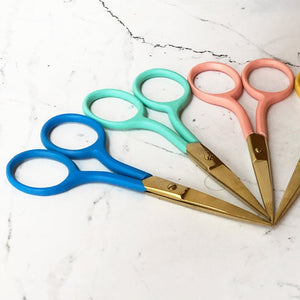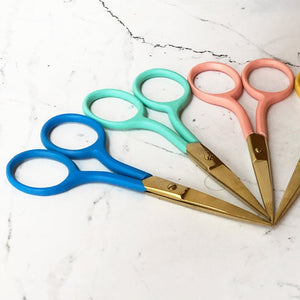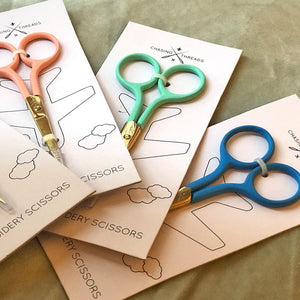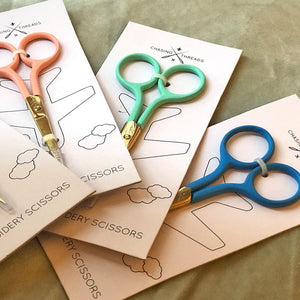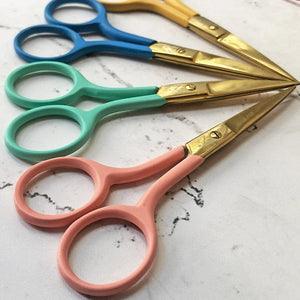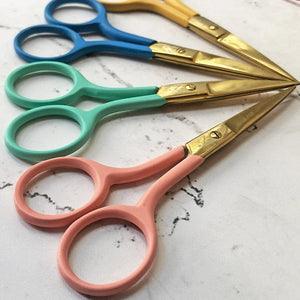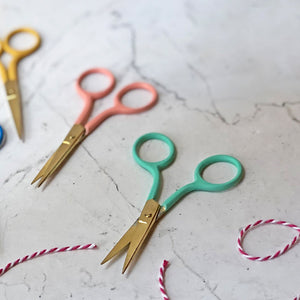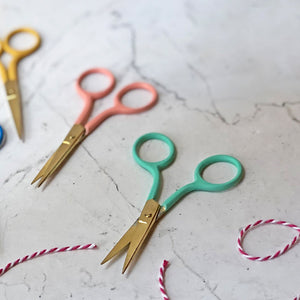 On Sale
Chasing Threads - Scissors | Colourful Embroidery Scissors | Mint
These cute and colourful embroidery scissors are the perfect companion for your embroidery projects! Super small and sharp, with gold blades and colourful handles make them our firm favourite for any needlework projects. We use ours to cut loose embroidery threads & unpick delicate stitching, and it doesn't hurt that they look fab in WIP photos!Etched with our logo for all the thread chasers!Add on a pair of these colourful scissors to one of our craft kits to create a lovely gift package. They make a great set with our Passport Covers (Just remember to take them out of your hand-luggage before your fly!) They're so lightweight and compact, you can take them on the go for all your embroidery adventures, no matter where you are. Plus, their striking colours won't go unnoticed!
Specifications
Stainless steel scissors
Gold Finish Blades
Scissors: 46mm(W) x 105mm(H) x 4mm(D)
Small pointed blades for precision cuts
Description :
Materials: Stainless steel, card packaging. Dimensions in pack: L 150 x H 65 x W 5mm. Weight: 40 grams.