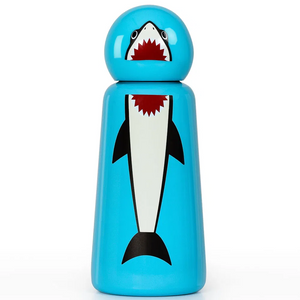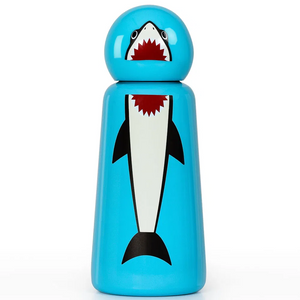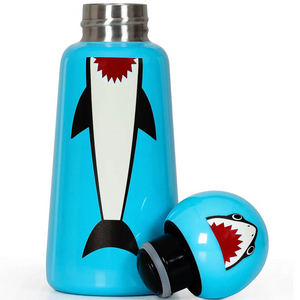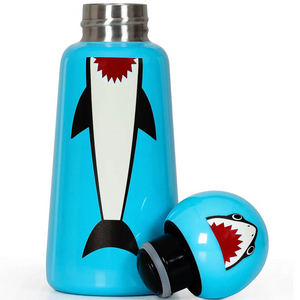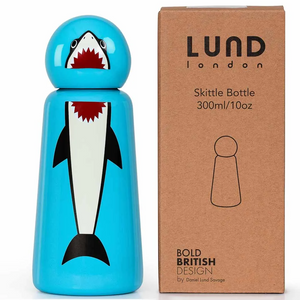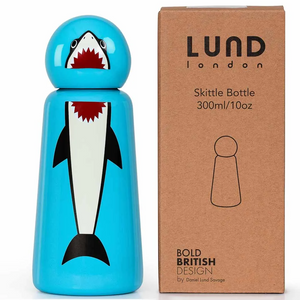 On Sale
300ml Thermal Flask Shark Blue Stainless Steel
*Tuneful Jaws music* Dun dun. Dun dun. Dun-dun, dun-nerrrrrrrr! Watch-out, shark attack! Fortunately, this shark is a friendly one, but there is something that your little one should still be terrified of: dehydration! Luckily, this bottle makes drinking water fun & easy! 
Lund London's flasks really are the coolest around, and even feature an iconic skittle design that keeps your drinks hot/cold for up to 12/24 hours. 
Dodge toxic microplastics from shop-bought plastic bottled water - this flask is free from BPA, PVC and phthalates! 
Description Width: 7.5cm, Height: 19 cm. Capacity: 300ml. Material: Stainless Steel. Not suitable for dishwasher or microwave.