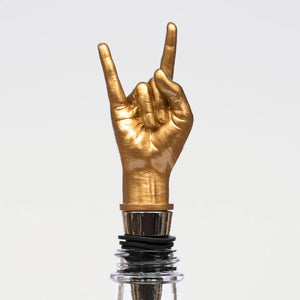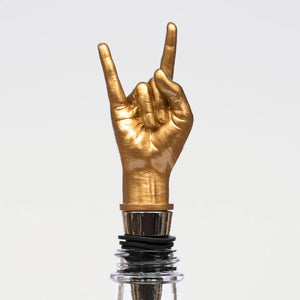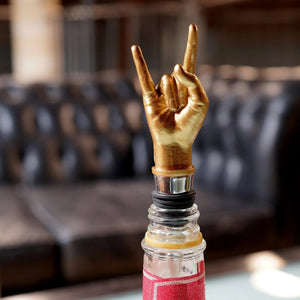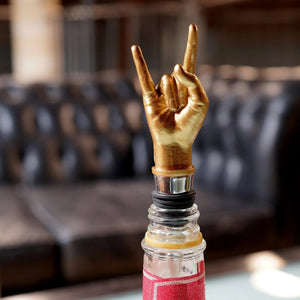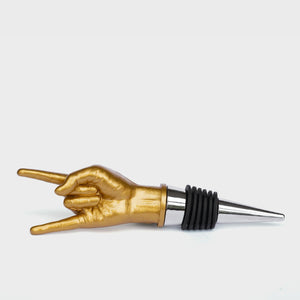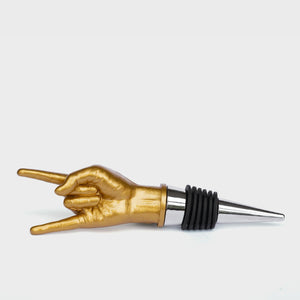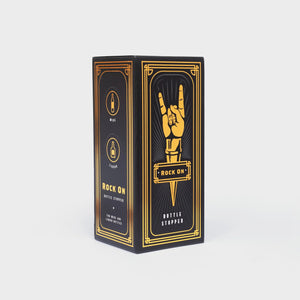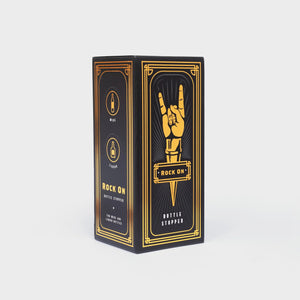 On Sale
Luckies - Bottle Stopper | Rock On Bottle Stopper
Rock-salute drinks saver.
For rockstars who never finish their drinks in one night, make a statement with the Luckies Rock On Bottle Stopper! Its shiny, golden design makes an iconic two fingered salute, and your mum will know what a cool kid you are. Make your drinks look as good as they taste with this eye-catching stopper. ROCK ON!
Keeps your half drunk drink fresh.
Gallons of rock n roll street cred.
For wine and liquor bottles.
Also Creme de Menthe.
Description : Dimensions: 14 x 3.5 x 3cm. Materials: cast resin, silicone, stainless steel, water based paint.