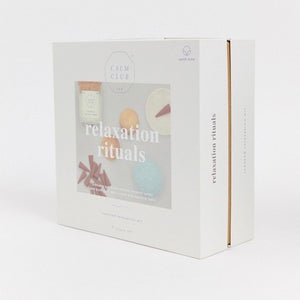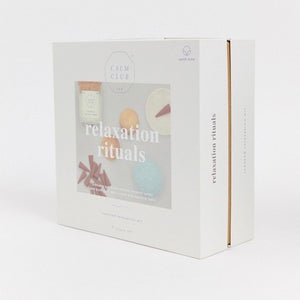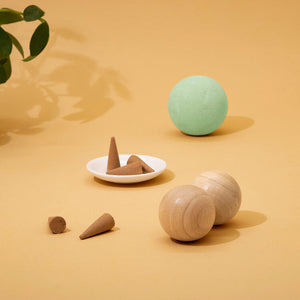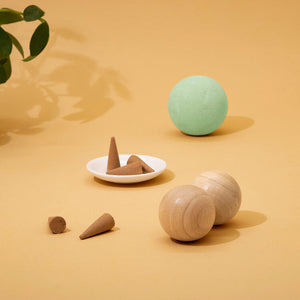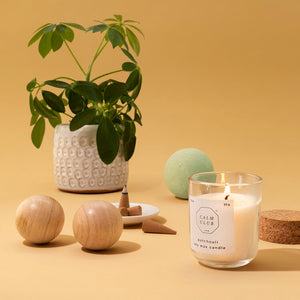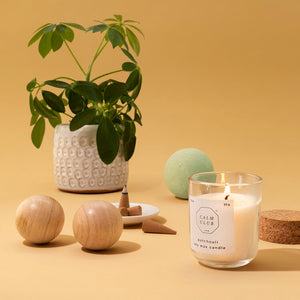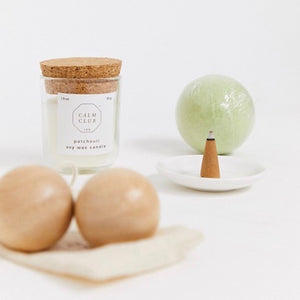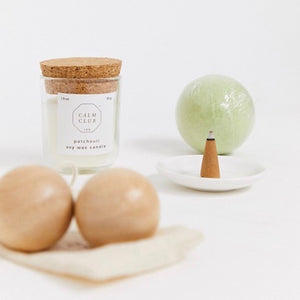 On Sale
Pamper Gift set for relaxation set of 5 'Relaxation Rituals' collection
Finding the time to relax is essential but it is difficult to know where to start. This set of 5 pieces by Calm Club work together to create a "Sanctuary of scented serenity" all just in the comfort of your home. For your 'disconnect and me-time', you will find:
a guiding leaflet, so you have no excuses.

a patchouli-scented soy wax candle (woody, sweet and spicy) for an intensely calming aroma that will relax your nerves

Baoding balls with a fabric casing
Scented bath bomb
ceramic incense dish 

Sandalwood scented incense cones x 12
Why not buy one for you and for your friend who is in critical need to de-stress and find her inner calm.
Description Length 24.7 cm, Width 25 cm, 11 cm. Candle diameter: 5.5 cm. The materials are a candle: cork and glass; Baoding Balls: wood; Dish: ceramic. The packaging is 100% recyclable and comes in a branded display box. Calm Club supports and donates a percentage of profit to mental health charities. Special Care Instructions - Not a toy.