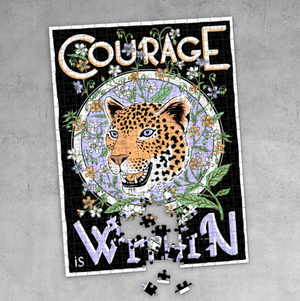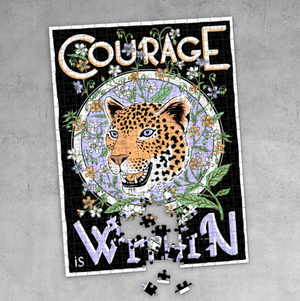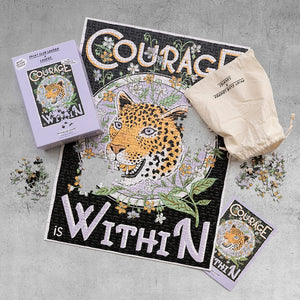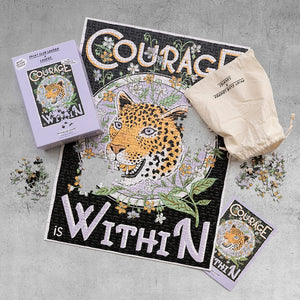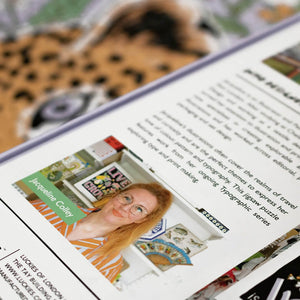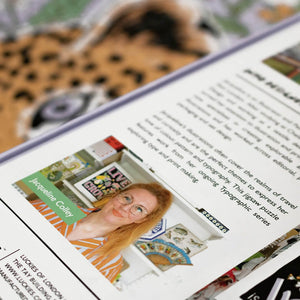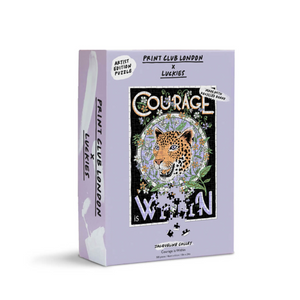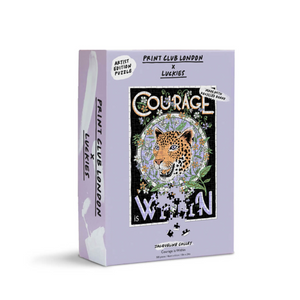 On Sale
500 Piece Jigsaw Puzzle 'Courage Within' Mindfulness - Print Club London & Luckies
A great message from this striking 500 piece puzzle; Courage is within! Take some time to step out of the rat-race and spend some quality time with yourself - this puzzle is a great challenge and also great if you get friends and family to help too.
Print Club London is an online gallery and screen printing workshop at the vanguard of vibrant East London creativity. 'Courage is Within' is by Jacqueline Colley.
Description Dimensions: Puzzle size 61cm (H) x 46cm (W), Box size 24cm (H) x 16.5cm (W) x 7cm (D), Materials: Cotton bag, recycled card. 500 pieces. Cardboard packaging.