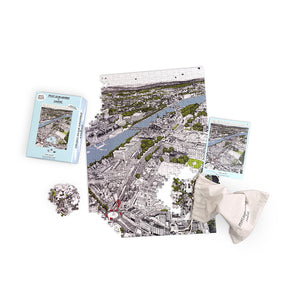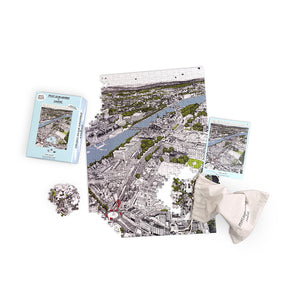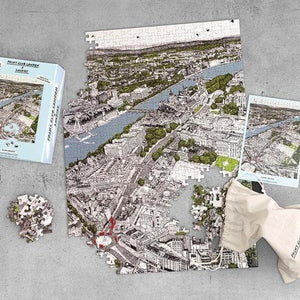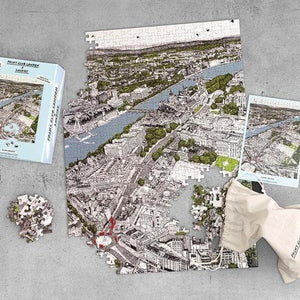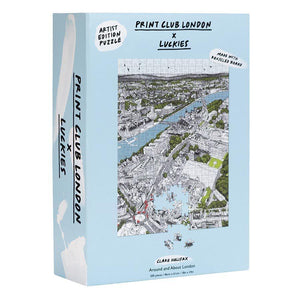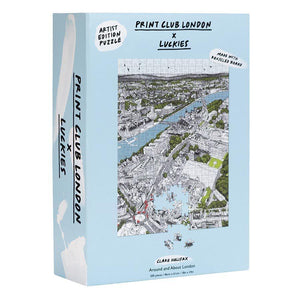 On Sale
500 Piece Jigsaw Puzzle 'Around and about London' Mindfulness - Print Club London & Luckies
Let's face it, London can be a puzzling place, right? Take some time to escape the rat-race and lose yourself in this 500 piece puzzle from Luckies of London. 
Print Club London is an online gallery and screen printing workshop at the vanguard of vibrant east london creativity. Working with their incredible pool of contemporary artists, Luckies are proud to bring you a range of unique 'artist edition' jigsaws puzzles.
Description Dimensions: Puzzle: 61cm(H) x 46cm(W), Box: 24 x 16.5 x 7, Materials: Recycled card, cotton bag. Cardboard packaging.