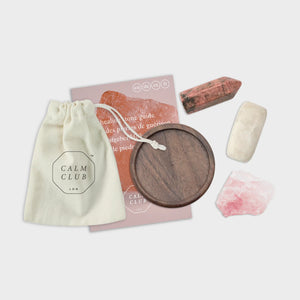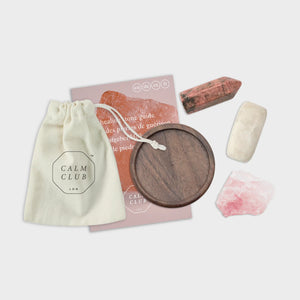 On Sale
Luckies | Healing Stones | Calm Club Healing Stones | Love
Align yourself and your mind
Inject healing & recovery into your life with Healing Stones. Select one to manifest Love. Carry them daily to quiet your worries, or use them as spiritual decor—they are sure to fill your spirit with power. Our exquisitely crafted stones link you to the energy of love. Keep your spirit nourished & find peace no matter what. Their beauty brings calming, peaceful vibes to balance your heart & spirit. Let our healing stones bolster you with love & hope to make it through the day.
Love: Rose Quartz, Rhodonite & Moonstone
includes simple round wooden display dish
Cotton draw-string storage bag for stones
Healing stones guide included in the tube
Description : Dimensions: 65 x 121 x 65mm | 55g. Materials: natural stone, walnut wood, cotton.