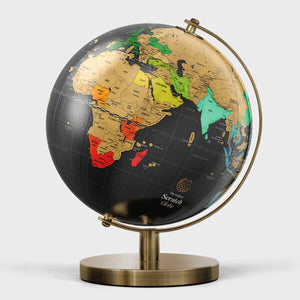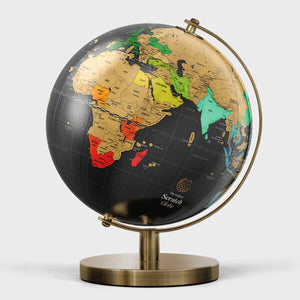 On Sale
Luckies | Scratch Globe
Make global wanderlust come alive with the Scratch Globe! Perfect for marking each of your wonderful, visited destinations, this must-have map is ideal for explorers, adventurers, and frequent flyers. Use a coin to scratch away the foil layer and reveal the glorious colors underneath - it'll transform your travels into a vivid, one-of-a-kind story. Share your unique journey and help inspire others to explore the world!
Black & gold scratch globe
Based of a the idea of a scratch card
Includes US and Australian state lines
Includes Canadian provinces and territories
For best results use a coin to remove foil
Description : Dimensions: Large 200 x 260 x 210mm | 0.7Kg. Materials: metal, paper, wood, fabric, plastic.