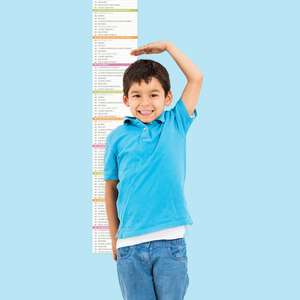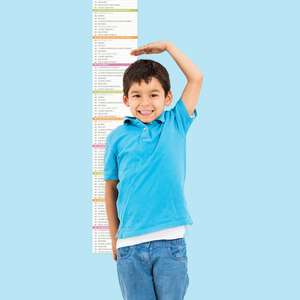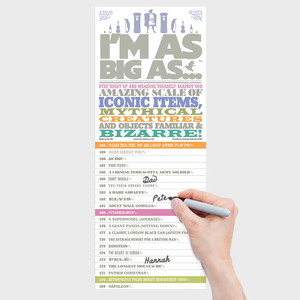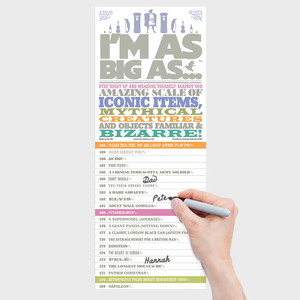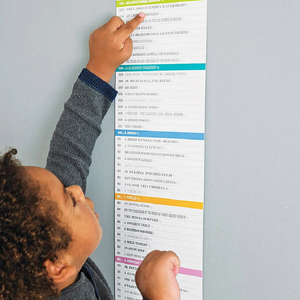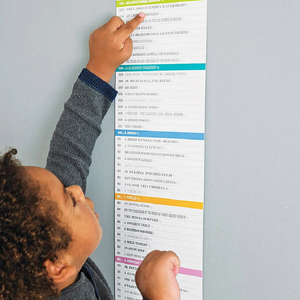 On Sale
Luckies - Growth Chart | I'm As Big As | Fact Filled Height Chart
Fact filled height chart.

Share laughs with your family by measuring your height with weird and wacky facts on ourI'm As Big As height chart. At 2 metres tall, compare your size to Napoleon, an Oscar statue, a baby giraffe, and more. Mark your growth and track your progress: measure up to 6'3 for adults, athletes, cartoon characters, and celebrities. Have a fun and teachable experience by comparing your height against different figures - right on the chart. See your family grow together! your kids grow up before your eyes!

2 metres / 6'3 high height chart
Easily foldable for storage
Hang up or stick on walls
Fun facts for each height
Educational tool for children
Description : Dimensions: 165 x 350 x 3mm | 0.1Kg. Materials: paper, card.