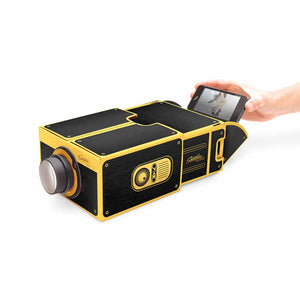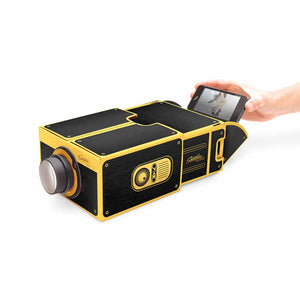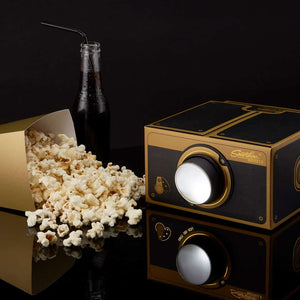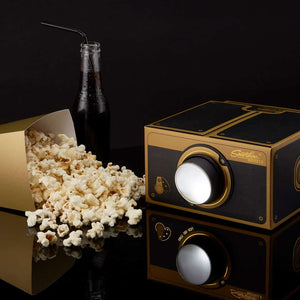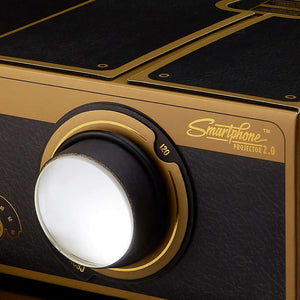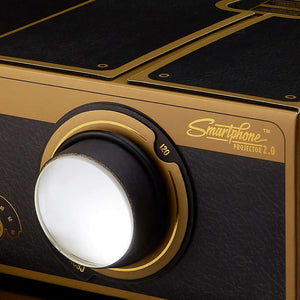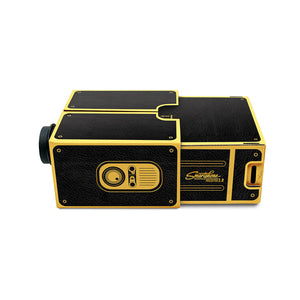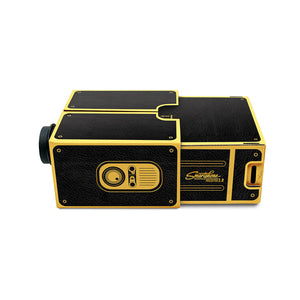 On Sale
Luckies | Smartphone Projector 2.0 | Black & Gold
Lo-fi phone projector
Introducing Smartphone Projector 2.0 : black and gold for a luxe look! Enjoy roaring twenties-themed parties with projected images, or watch your favourite YouTube fails with friends in your bedroom - up to 8x magnification for a mini-cinema experience. Simple for tech-lovers and novices alike - easy to set up and adjust focus for a tailored experience. Weighs next to nothing and is super portable - cardboard construction, so take it anywhere. Not the best fit for official use - inverts images from your phone, so text appears backward. Works with iOS and Android devices (when max brightness!) in dark rooms and on smooth white surfaces.
Comes ready assembled
Fits phones up to a maximum size of 80mm x 160mm and 3.2 x 6.2 inches
Description : Materials: cardboard, glass lens. Dimensions: 10.5 x 17.5 x 18.5 cm.