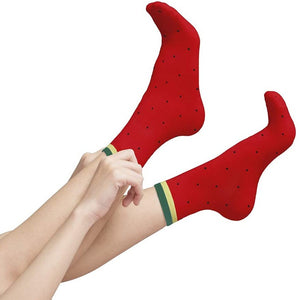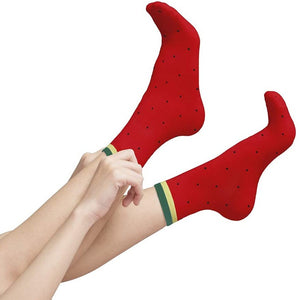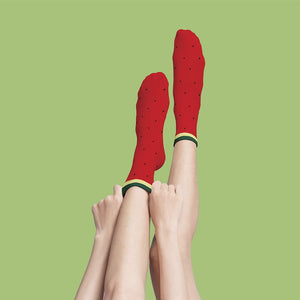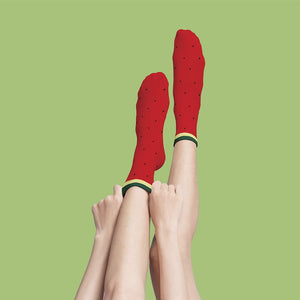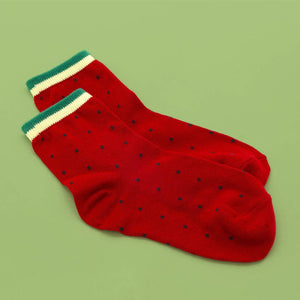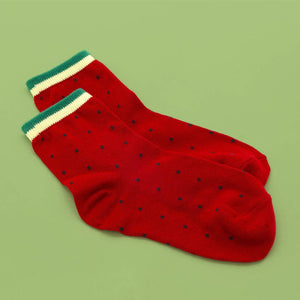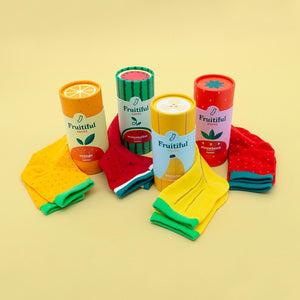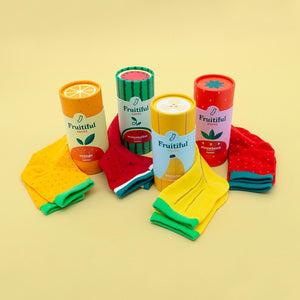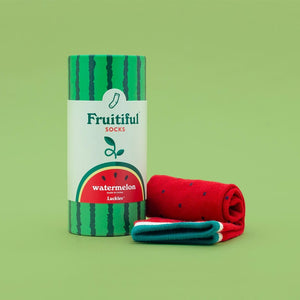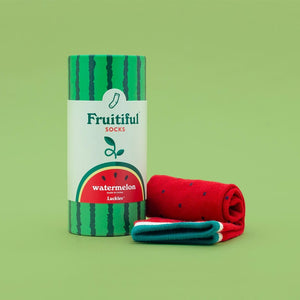 On Sale
Luckies Fruit Socks Watermelon Red Green
Stepping up to the plate when it comes to getting your 5-a-day has never been so much fun!

Our Fruit socks are perfect for foodies as well as your feet. Each flavour comes in it's own fruity packaging tube, and fits perfectly with the rest of our Fruitiful range. 

Give yourself some sweet feet!

 Description Dimensions: 14.5 x 6.3 x 6.3 cm, Materials: Cotton (77.4%), Nylon (18%), Polyester (3.1%), Elastine (1.5%). Cardboard packaging.