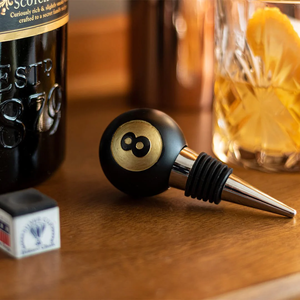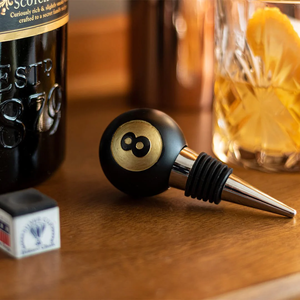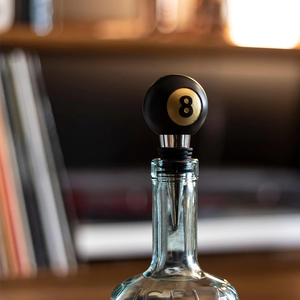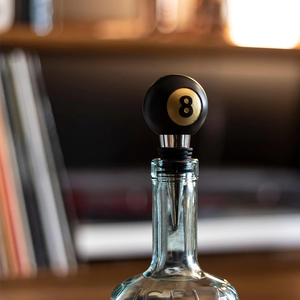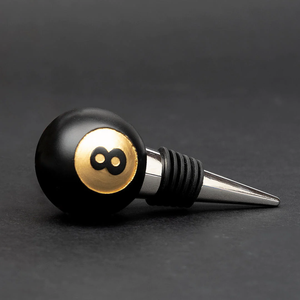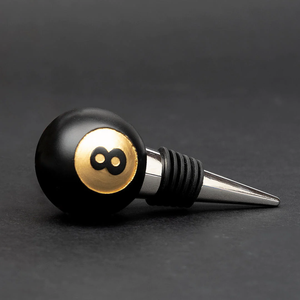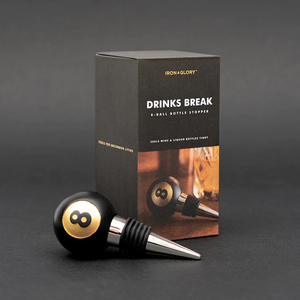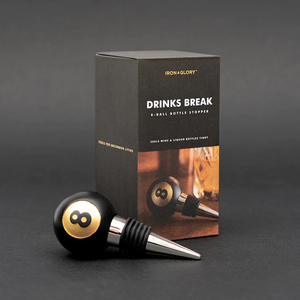 On Sale
Luckies - Bottle Stopper | Drinks Break | 8-Ball Bottle Stopper
Cue the fun - with this 8-ball bottle stopper, no more chugging! Seal, store and savor your favorite drinks with ease. Keep your beverages fresh and flavorful, no matter how long ago you opened them. Goodbye flat, flavorless drinks, hello sipping and savoring every drop! No need to make frequent trips to the store - your favorite drinks will last for longer! Enjoy them all night long with the Luckies Bottle Stopper. This bottle stopper is here to make your life a whole lot easier. Put a stopper in it, and you can enjoy your favorite beverage for days to come. No more running out to grab a new bottle in a hurry, just pop the stopper in and you can savor your drinks for as long as you'd like.
Fits most standard wine and liquor bottles
Matte black with hand-finished gold detail
Stylish presentation box
Description : Dimensions: product: 4.5cm x 4.5cm x 10cm, pack: 6.5cm x 6.5cm x 13cm. Materials: resin, chrome plate, rubber.