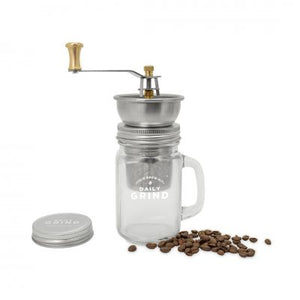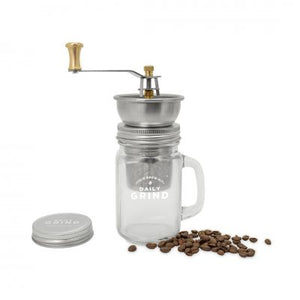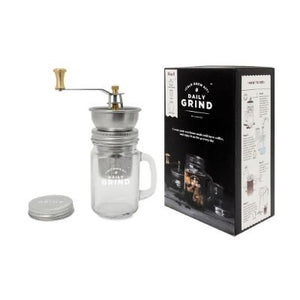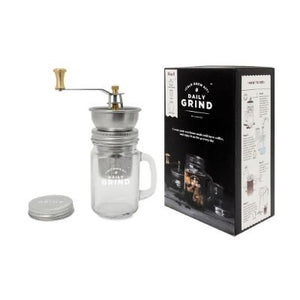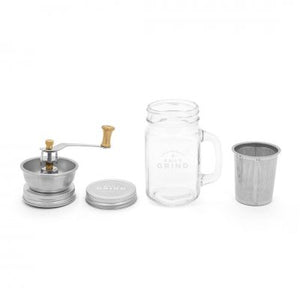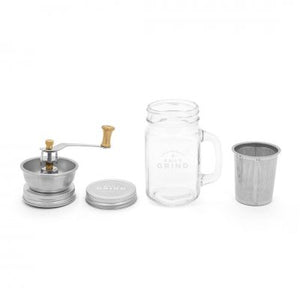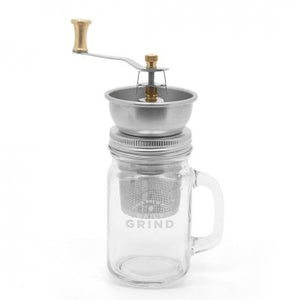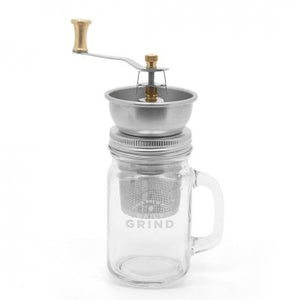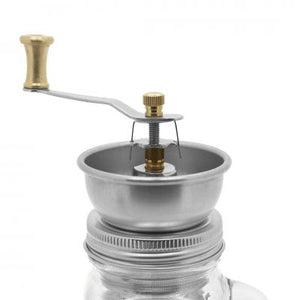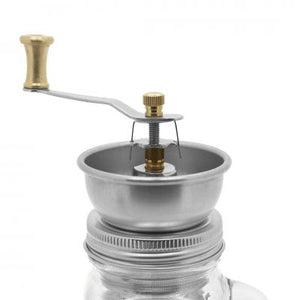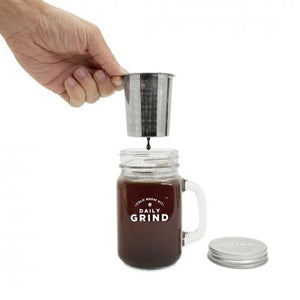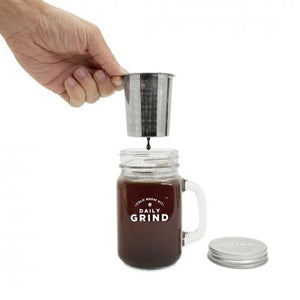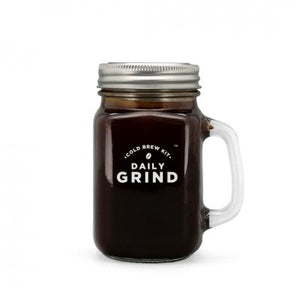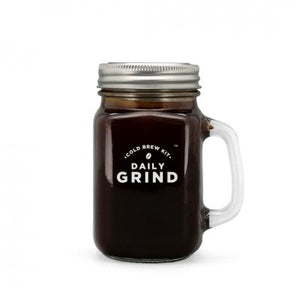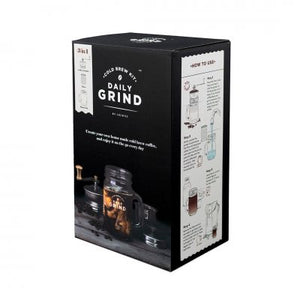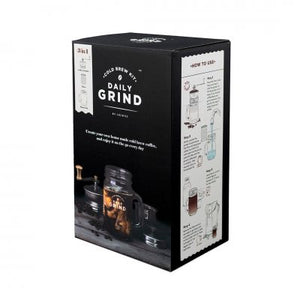 On Sale
Cold Brew Coffee Kit Daily Grind All In One Coffee Grinder and Cafetiere in Glass
Struggling to get up in the mornings? Head feels likes sewn to the pillow? Hmm, sounds like you need the Daily Grind All In One Cold Brew Coffee Kit, my friend.
The daily grind cold brew kit is easy to use, and all you need to do is place the filter in the mason jar provided, and then screw the grinder on it. You then fill up the grinder with coffee beans and grind away. Once you have ground the coffee beans, you take the grinder out and fill it up with water. Recommended to let the mixture sit for 8 hours, which means you can make it before bed enjoy a delicious cup of Joe in the morning! 
Description Dimensions: 23.4 x 14.5 x 10.5 cm, 400ml (13.5floz), Materials: Glass, Metal, Card packaging.