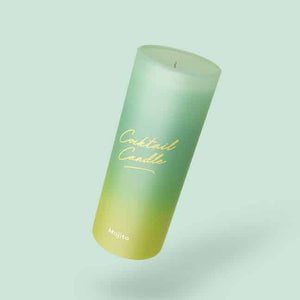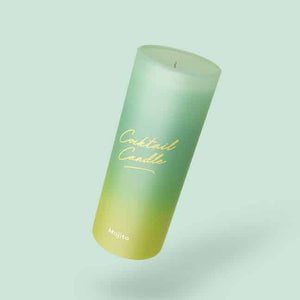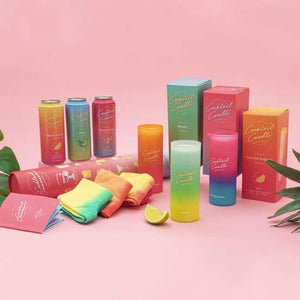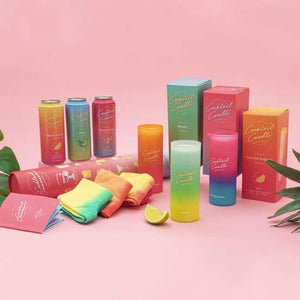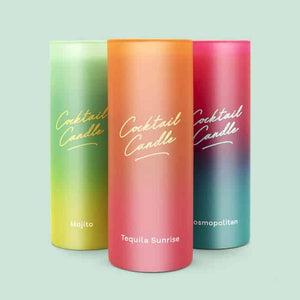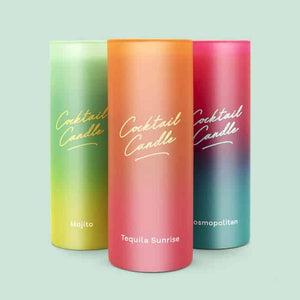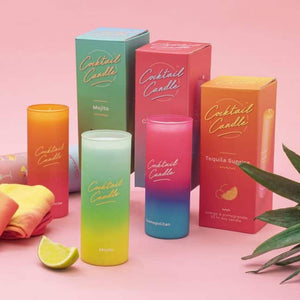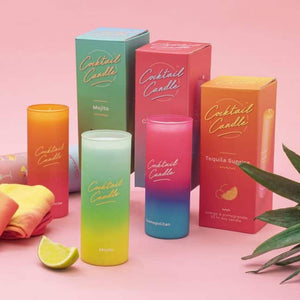 On Sale
Candle Luckies Cocktail Mojito Green Yellow
At the end of a hard day, treat yourself to a cocktail or two. And dont worry about a hangover - these are only candles!
Cocktail candles come in 3 amazing 'flavours'; Cosmopolitan, Mojita and Tequila Sunrise. Fill your home with the scent of the tropical cocktail of your choice, with our Cocktail Candles. Each comes in it's own cool frosted glass, colured to fit it's flavour profile. The only thing missing is the booze – we'll leave that to you.
Description Dimensions: 3.5 cm x 5.5 cm Materials: Soy Wax, glass, Cardboard. Card packaging. Never leat lit candles unattended.