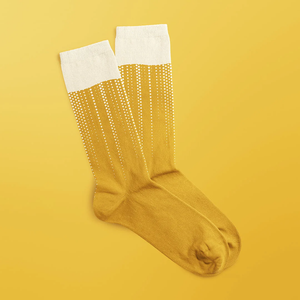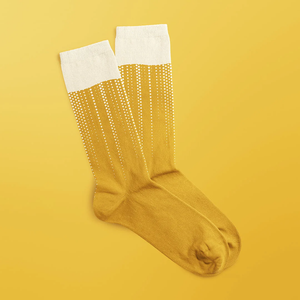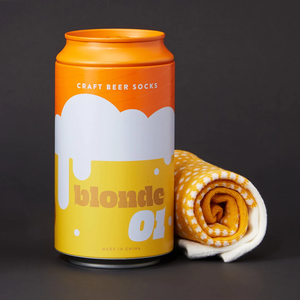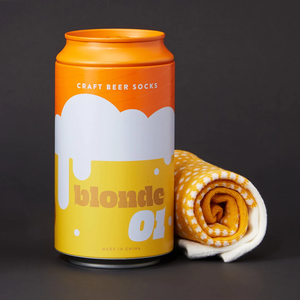 On Sale
Luckies - Socks | Craft Beer Socks | Hazy IPA - Orange
Unique, patterned socks in a bold beer-can pack.
Our Craft Beer Socks are the perfect follow-up to our top selling, award winning Beer Socks. With beautiful artwork, matte finish cans, and gold and silver detailing, these socks are the ideal way to show your appreciation for the beer fan in your life. Whether it's Christmas, a birthday, Father's Day, Valentine's Day, or International Beer Day, these beer socks make a unique and memorable way to say thank you. Made from the highest quality materials and designed to last, you can feel good knowing you're getting a great gift that will have your loved one feeling appreciated and stylish.
 Description : Size: UK 7-11 / US 8-12 / EUR 41-45. Fit : Mid-calf fit. Dimensions: 12.7 x 6.5 x 6.5 cm (can). Materials: steel, cotton, nylon, elastane.