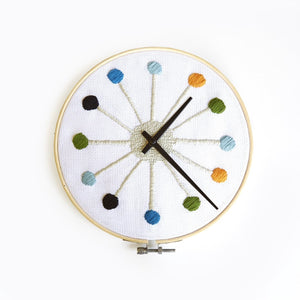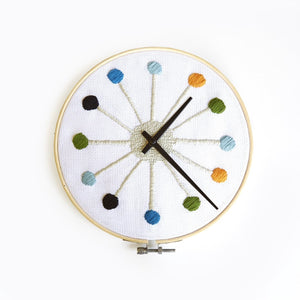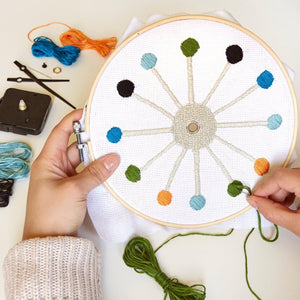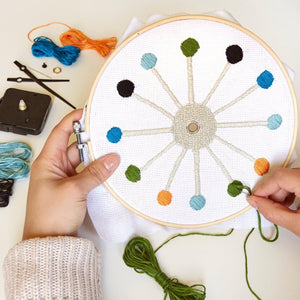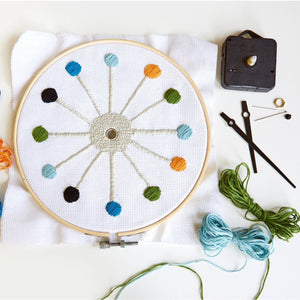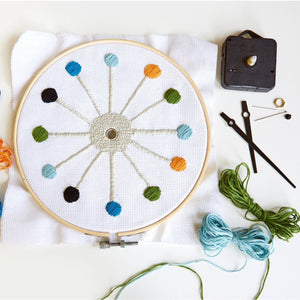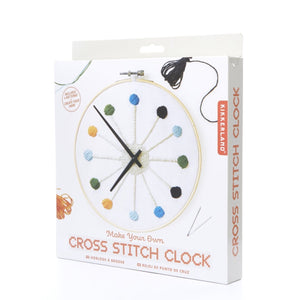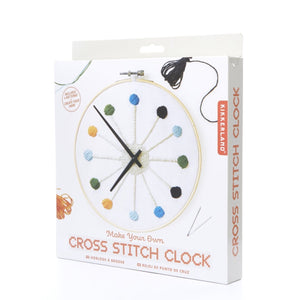 On Sale
Cross Stitch Clock in White Yellow Green Blue and Black
You know that old saying 'a stitch in time saves nine'? Well its certainly true with this fun Make Your Own Cross Stitch Clock from Kikkerland. 
If you know someone who loves arts and crafts or perhaps you like to lose yourself in a pleasurable assume, this Cross Stitch Clock is a great idea. Choose from four different designs, stitch and create your own clock face! Measures 8" in diameter.
Includes: 12 colour threads options (3' each), (1) bamboo hoop frame 8.25", (1) 9" square canvas to sew on, (1) cardboard backing, (2) needles, (1) quartz clock mechanism with 4.25" long hand, (1) cap and (1) screw.
Description Dimensions: 8" diameter. Materials: Bamboo, Canvas, Card, Cloth. Includes 1 x Quartz mechanism. Cardboard packaging.